This is the feed back thread for Queen's Gate (
http://www.baka-tsuki.org/project/index ... n%27s_Gate
)
Please tell us what you think of it.
Synopsis (from Mangaupdates)
The adventures of the Treasure Hunter Alice, specialized in OOPArts, who in the middle of her usual competition with her rival Dorothy, discovers there's a mysterious organization also interested in collecting the artifacts. And they seem to think those are the key to opening the "Queen's Gate", the last device Alice's mother was investigating before she suddenly vanished...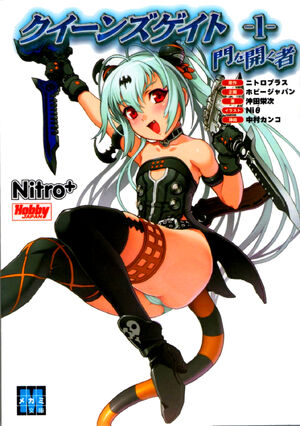 Original title: クイーンズゲイト
Author: Eiji Okita
Illustrator: Niθ
Publisher: Hobby Japan/Megami Bunko
Volumes: 03