Absolute Duo
From Baka-Tsuki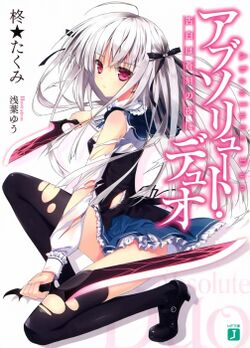 Absolute Duo (アブソリュート・デュオ) is a Japanese light novel written by Hiiragi★Takumi (柊★たくみ) and illustrated by Asaba Yuu (浅葉ゆう), published by MF Bunko J.
Story Synopsis
《Blaze》— That is a weapon made by materialising your own soul with your enhanced will power. I, Tooru Kokonoe, have that ability which is said to be possessed only by one in every one thousand people, so it was decided that I would enroll in Kouryou academy that gives out 《Blaze》, and a school that teaches battle techniques. But for an unknown reason, my 《Blaze》 didn't have a shape of a weapon but a protector, and it takes the form of a 《Shield》.
Translation
Those who wish to contribute are asked to first notify a supervisor beforehand.
Translators are asked to register which chapters they're working on
Format Standards
Every Chapter (after editing) must conform to the general format guidelines.
Feedback Thread
Updates
5-June-2014

Absolute Duo Volume 3 Chapter 7 completed
Absolute Duo Volume 3 Epilogue completed
All updates can be found in the Archive.
Absolute Duo by Hiiragi★Takumi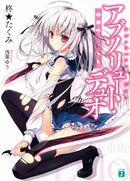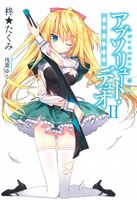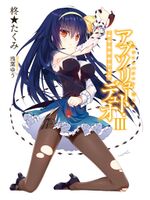 Volume 4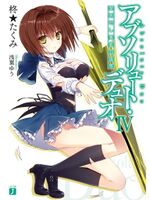 Volume 5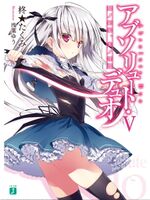 Project Staff
Translators
ACTIVE
INACTIVE
Editor
Active
Inactive
Teaser chapter by Code-Zero
Series Overview