Hataraku Maou-sama!
From Baka-Tsuki
| | |
| --- | --- |
| | This Teaser Project has not yet reached Full Project status requirements. |
Help this project out by joining the translation team! — Learn more about Full Project Approval Requirements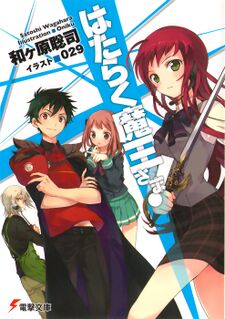 "Hataraku Maō-sama!" (はたらく魔王さま!), is a Japanese light novel series written by Satoshi Wagahara, with illustrations by 029. ASCII Media Works has published nine volumes since February 2011.
Hataraku Maō-sama! series is also available in the following languages:
Story Synopsis
The Demon Lord and one of his generals, Alsiel, escape through a portal to modern Tokyo, Japan after being confronted by the Hero Emilia Justina and her companions. However, due to the lack of magic in the modern contemporary world, both the Demon Lord and Alsiel change into forms representing what they would look like if they were human. In order to survive, the Demon Lord takes a part-time job in a fast food restaurant named MgRonald while Alsiel serves as a houseman. One day, the Demon Lord, who now goes by Sadao Maō, meets a girl who is actually the Hero Emilia, who now goes by Emi Yusa.
Series Information
Genre: Action, Comedy, Fantasy, Romance
Original Title: はたらく魔王さま!
Author: Satoshi Wagahara
Illustrator: 029
Published Volume: 1-9
Series Status: Ongoing
Translation
Format Standards
Every chapter (after editing) must conform to the general format guidelines.
All edited translations are to be in British English.
Translators are asked to register for chapters they want to work on.
Feedback
If you enjoyed the translation, why don't you tell us in the Feedback thread
Updates
Hataraku Maou-sama! series by Satoshi Wagahara
Volume 1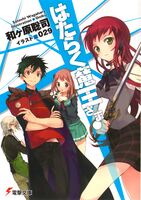 Volume 2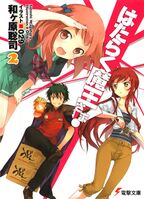 Volume 2.8
Volume 3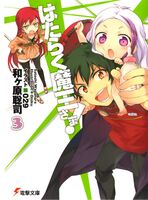 Volume 4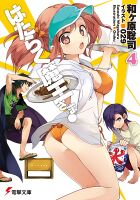 Volume 5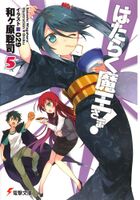 Volume 5.5
Volume 6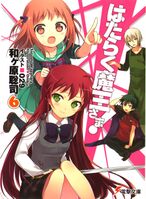 Volume 7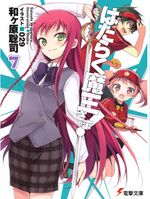 Volume 8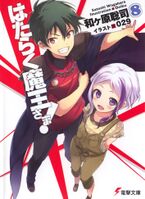 Volume 9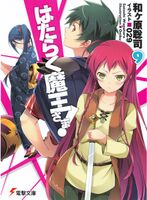 Volume 10
Project Staff
Supervisor:
Project Manager:
Translators
ACTIVE
INACTIVE
Editors
Series Overview