Hidan no Aria
From Baka-Tsuki
Note: This Project has been declared as Abandoned!
and was taken down.




Please see Template:Abandoned for further information about this classification.
The english version of this project has been shut down, as the novel is being worked on in English by Digital Manga.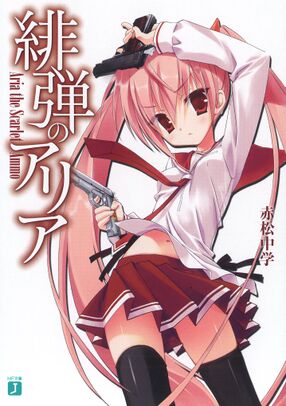 Hidan no Aria (緋弾のアリア), also known as Aria the Scarlet Ammo, is a Japanese light novel series written by Chūgaku Akamatsu and illustrated by Kobuichi. As of August 2013, 15 volumes have been published by Media Factory under their MF Bunko J label. A manga adaptation by Yoshino Koyoka started serialization in the seinen manga magazine Monthly Comic Alive on September 26, 2009. An spin-off manga adaptation called Hidan no Aria AA and centered on Aria's Amica started on Young GanGan on November 5, 2010. An anime adaptation began airing on April 14, 2011 and concluded on June 30, 2011. An OVA was released on December 21, 2011. A 4-koma gag spin-off called Hidan no Aria-chan was published on Monthly Comic Alive from May 2011 till June 2012.

The Hidan no Aria series is also available in the following languages:
(Note: Translation progress varies for each version.)
---
Story Synopsis
Tokyo Butei High School--- A special school where armed detectives, also known as "Butei", are trained. Tohyama Kinji is a sophomore student who has a unique body that activates a "super mode" when it is stimulated by "something". He tries to hide it from others in order to live a peaceful life, but trouble comes to find him when he becomes the victim of a bombing incident, where he meets the Butei High "Assault" department elite, Aria H. Kanzaki.
Terminologies
All terminologies, character informations, and other informations regarding this series are hosted on this wikia.
Project Staff
Translators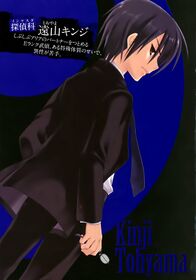 ACTIVE
INACTIVE
K.I.A.
Editors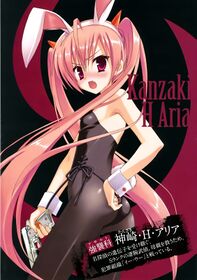 ACTIVE
INACTIVE
Series Overview
English
Japanese