「Omae Gotoki ga Maou ni Kateru to Omou na」 to Yuusha Party wo Tsuihou Sareta no de, Outo de Kimama ni Kurashitai
From Baka-Tsuki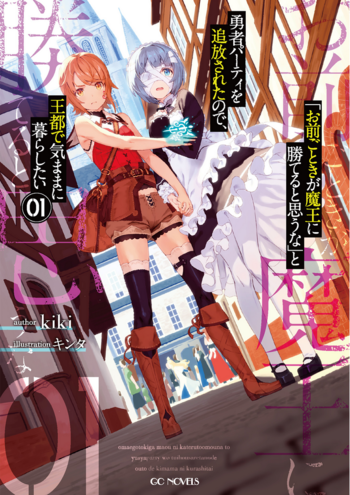 I Was Told That I Wouldn't Be Able To Defeat The Demon Lord And Kicked Out Of The Hero's Party, So Now I Just Want An Ordinary Life In The Capital

OmaeGotoki is a light novel series written by kiki(キキ) and illustrated by Kinta(キンタ), published under the GC Novels label. The original web novel is complete at 160 chapters across ten parts, while the light novel adaptation currently covers the first four 'episodes' across three novels.
Synopsis
Flum Apricot never even wanted to leave her village. She would've been content to live out her entire life there in peace. But unfortunately, after being prophesied by the God of Creation Origin to join the Hero's party and defeat the Demon Lord, she's known nothing but misery. How is someone with stats of zero like her supposed to be of any use? Her only ability is 'Reversal', and not even she knows what that's supposed to mean. The party's sage, Jean Inteige, is also convinced that she has no right to be there, and he knows just how to get rid of her. Through the depths of despair, when the curse finally 'reverses' itself, what will be left of Flum? And what kind of life will she make for herself?
A yuri/dark fantasy novel sure to entertain fans of either genre.
Translation
Registration
Please notify the project manager and register before making any major changes.
Format Standards
Every chapter should, after editing, conform to the following:
Feedback
As soon as there's a feedback thread, please let us know if you enjoyed it!
Updates
August 9, 2019 - Volume 3 002 and 003 uploaded.
August 8, 2019 - Volume 3 Interlude 2 and 001 uploaded.
August 3, 2019 - Volume 3 Interlude 1 uploaded.
July 2, 2019 - Volume 2 completed
May 30, 2019 - Volume 1 completed
Older updates can be found here.
The OmaeGotoki series by kiki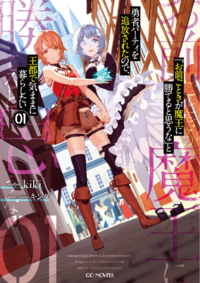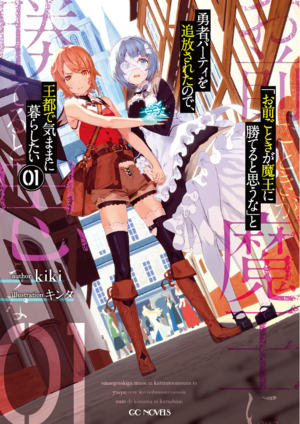 Episode 1: The Reversing Girl Who Challenges Origin's Benevolence
Episode 2: The Marked Slave Who Desires Endless Days With Her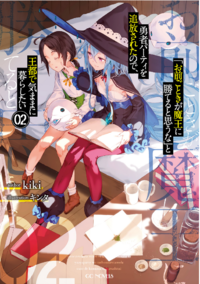 Episode 3: The Spiral Children Who Spew Relentless Malice
 Volume 3
Episode 4: Necromantic Dreams Of Love And Loss
004
005
006
007
008
009
010
011
012
013
014
015
016
017
018
Side Story
Afterword
Extras
These extras were released on the Micro Magazine website as a bonus for answering the surveys found at the back of the light novels.
Please note that the following extras contain graphic and/or disturbing content.
Project Staff
Translators
Active
Inactive
Editors
Active
Inactive
Series Overview
Volume 1 - "I Was Told That I Wouldn't Be Able To Defeat The Demon Lord And Kicked Out Of The Hero's Party, So Now I Just Want An Ordinary Life In The Capital" / 第一巻:「お前ごときが魔王に勝てると思うな」と勇者パーティを追放されたので、王都で気ままに暮らしたい1 (July 30, 2018, ISBN 978-4896378016)
Volume 2 - "I Was Told That I Wouldn't Be Able To Defeat The Demon Lord And Kicked Out Of The Hero's Party, So Now I Just Want An Ordinary Life In The Capital" / 第二巻:「お前ごときが魔王に勝てると思うな」と勇者パーティを追放されたので、王都で気ままに暮らしたい2 (December 21, 2018, ISBN 978-4896378474)
Volume 3 - "I Was Told That I Wouldn't Be Able To Defeat The Demon Lord And Kicked Out Of The Hero's Party, So Now I Just Want An Ordinary Life In The Capital" / 第三巻:「お前ごときが魔王に勝てると思うな」と勇者パーティを追放されたので、王都で気ままに暮らしたい3 (July 31, 2019, ISBN 978-4896379075)
Original web novel here