Tada, Sore Dake de Yokattan Desu
Jump to navigation
Jump to search
Only available to registered users. Register hereDo you follow this series? Rate it!

Tada, Sore Dake de Yokattandesu (ただ、それだけでよかったんです) is a single volume light novel written by Ryoya Matsumura and illustrated by Miho Takeoka.
Story Synopsis
On the will left behind by the 14 year old suicide victim K:
"Taku Sugawara is the devil. Nobody should believe his words."
Translation
Translators are asked to register for chapters they want to work on.
Feedback
The series is currently hosted and translated HERE. Future updates will also be posted here on Baka-Tsuki.
Characters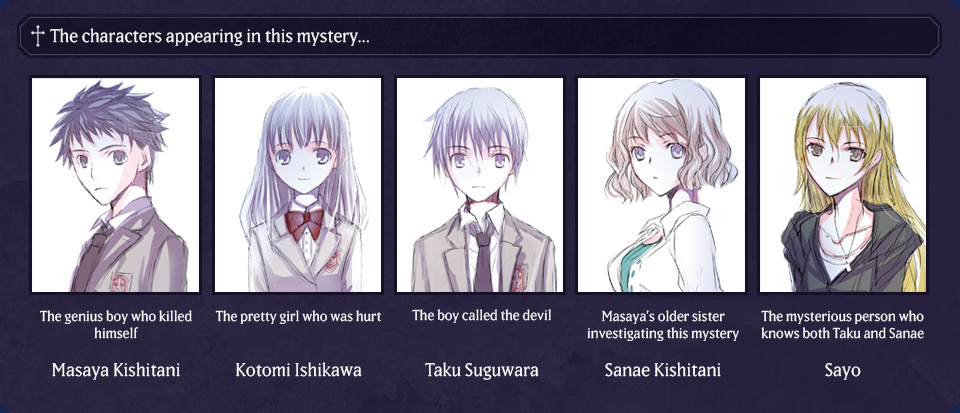 Story
Project Staff
Supervisor: N/A
Project Manager: Teh Ping
Translators
Editors
All editors who speak English proficiently are welcome.
Series Overview
ただ、それだけでよかったんです / That Alone would have Been Good Enough (February 10, 2016, ISBN 978-4048657624 )