Ero Manga Sensei
From Baka-Tsuki
Note: This Project has been declared as Abandoned!
and was taken down.




Please see Template:Abandoned for further information about this classification.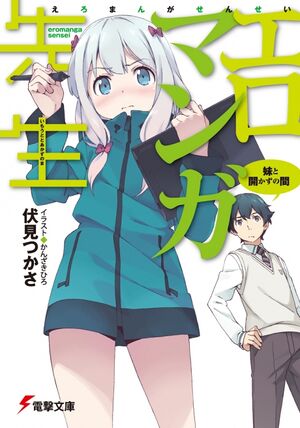 Ero Manga Sensei (エロマンガ先生) is a Japanese light novel series written by Tsukasa Fushimi (伏見 つかさ), and illustrated by Hiro Kanzaki (かんざき ひろ) which is published by Dengeki Bunko. The manga adaptation is illustrated by rin and it is published by Dengeki Daioh. The series currently has 7 volumes. An anime adaptation has been green-lit. The anime will be produced by Aniplex and animation studio A-1 Pictures.

The Ero Manga Sensei series is also available in the following languages:

(Note: Translation progress varies for each version)
Story Synopsis
The "new sibling romantic comedy" revolves around Masamune Izumi, a light novel author in high school. Masamune's little sister is Sagiri, a shut-in girl who hasn't left her room for an entire year. She even forces her brother to make and bring her meals when she stomps the floor. Masamune wants his sister to leave her room, because the two of them are each other's only family.
Masamune's novel illustrator, pen name "Ero Manga Sensei", draws extremely perverted drawings, and is very reliable. Masamune had never met his illustrator, and figured he was just a disgusting, perverted otaku. However, the truth is revealed… that his "Ero Manga Sensei" is his own younger sister! To add to the chaos that erupts between the siblings, a beautiful, female, best-selling shoujo manga creator becomes their rival!
(From ANN)
Updates
Project dropped because of DCMA
Ero Manga Sensei series by Tsukasa Fushimi
Volume 1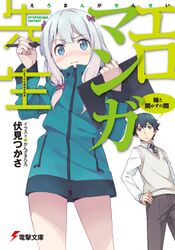 Volume 1 - My Little Sister and the Locked Room
Novel Illustrations
Chapter 1
Chapter 2
Chapter 3
Chapter 4
Chapter 5
Epilogue
Afterword
Volume 2
Volume 2 - My Little Sister and the Most Interesting Novel in the World
Novel Illustrations
Chapter 1
Chapter 2
Chapter 3
Chapter 4
Epilogue
Appendix
Afterword
Volume 3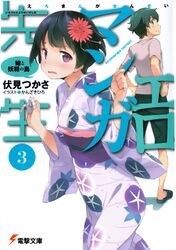 Volume 3 - My Little Sister and the Island of Fairies
Novel Illustrations
Chapter 1
Chapter 2
Chapter 3
Chapter 4
Epilogue
Afterword
Volume 4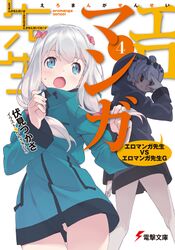 Volume 4 - Ero Manga Sensei VS Ero Manga Sensei G
Novel Illustrations
Chapter 1
Chapter 2
Chapter 3
Epilogue
Afterword
Volume 5
Volume 5 - Izumi Sagiri's First Time Going to School
Volume 6
Volume 6 - Ten Reasons To Marry Yamada Elf
Volume 7
Volume 7 -
Volume 8
Volume 8 -
Project Staff
Translators
ACTIVE
Editors
ACTIVE
Series Overview