Hirano and Kagiura
Jump to navigation
Jump to search
Only available to registered users. Register hereDo you follow this series? Rate it!

| | |
| --- | --- |
| | This Teaser Project has not yet reached Full Project status requirements. |
Help this project out by joining the translation team! — Learn more about Full Project Approval Requirements
Hirano and Kagiura (平野と鍵浦) is a novel written by Harusono Shou and is a spin-off from the Sasaki and Miyano manga series. It currently consists of 1 volume published on October 26, 2018. There is an ongoing manga written and drawn by Harusono Shou.
Story Synopsis
[
edit
]
Blonde-haired disciplinary committee member, Hirano, and the basketball club member, Kagiura, are roommates. Despite his appearance, Hirano is a kind and caring individual, and so Kagiura can't contain his admiration for him. This novel is about the daily lives of these two individuals, and also includes a new manga drawn by Harusono Shou.[1]
Translation
[
edit
]
Translators are asked to register which chapters they're working on
Format Standards
[
edit
]
Every Chapter (after editing) must conform to the general format guidelines.
Feedback
[
edit
]
Updates
[
edit
]
April 12, 2021 Project page created.
Hirano and Kagiura by Harusono Shou

[

edit

]
Volume 1
[
edit
]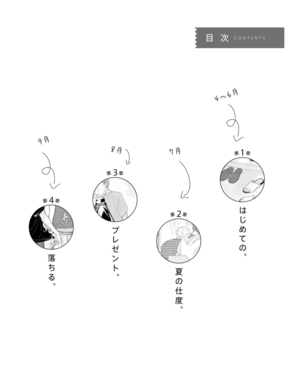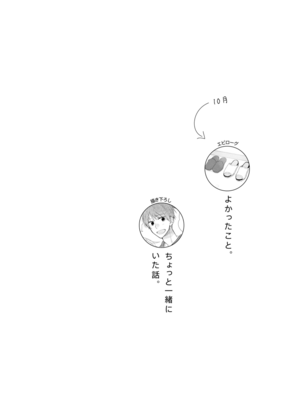 Novel Illustrations
Chapter 2 - Preparation for Summer (July)
Chapter 3 - A Present (August)
Chapter 4 - Falling (September)
Epilogue - Something to be thankful for (October)
Afterword - A Little Story About Their Time Together
Project Staff
[
edit
]
Translators
[
edit
]
ACTIVE

Editors
[
edit
]
Series Overview
[
edit
]
Volume 1 - Hirano and Kagiura (October 26, 2018, 9784040651897)