Records Of The Human Emperor - Türkçe
From Baka-Tsuki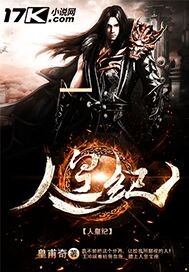 The Records Of The Human Emperor(龙纹战神) Huangfu Qi tarafından yazılmış bir Web Noveldir. Bu serinin şu anda 845 bölümü yayınlanmıştır.
Aşağıdaki dillerde çeviriler mevcuttur:
Yazar: Huangfu Qi
Çevirmen: Deku-GodOfTrol
Çince: 845 Bölüm [Bitti]
İngilizce: 301 Bölüm [Devam Ediyor]
Türkçe: 6 Bölüm [Devam Ediyor]
Tanıtım;
[
edit
]
Bu dünyayı, küçümseyenlere teslim edemem!
Böylece, Wang Chong, insan imparatorunun tahtına çıkmak için kemik dağlarında ve kan nehirlerinde dolaştı.Gücü ile Büyük Tang İmparatorluğunun düşüşünü tersine çevirdi ve dünyanın zirvesine ulaştırdı, böylece aşılamaz bir efsane oldu!
2.Tanıtım;
[
edit
]
Modern dünyadan zorla alternatif bir dünyaya getirilen Wang Chong, kendini bağımsız hissetti ve hayatını amaçsızca yaşadı.
Ancak, Bir felaket oldu ve ailesinin parçalanışını görünce pişmanlık hissetti.
Böylece, ayağa kalktı ve sonunda Merkez Ovanın büyük mareşali olarak görevine başladı, sevdiği herkesi yok etmek isteyenlere karşı bir ordunun başına geçti.
Yine de tüm çabalarına rağmen kaderini tersine çevirmek için zaten çok geçti.
Fakat ölümünden önce, onu bu dünyaya gönderen gök taşı kendisinden önce göründü ve pişmanlığını yok etmek için bir şans daha verdi.
İng Çevirmenin Notu;
[
edit
]
Başlamadan önce Serinin ismi hakkında açıklama yapmama izin verin. Geçmişte İmparator olarak çevrilen 皇 kelimesi Tanrı için kullanılan başka bir sözcüktü. İnsan İmparatoru (人 皇), Çin Halkının gerçek bir tanrısıdır, Haotian Shangdi bilinen ikinci yüce tanrıdır.
Anlamadığınız Kısımlar İçin;
[
edit
]
Records Of The Human Emperor- Bölümler;
[
edit
]
Records Of The Human Emperor - Sözlük
Bölüm 6]
Bölüm 7]
Bölüm 8]
Bölüm 9]
Bölüm 10]
Gerisi Yayınlandığı Sitede; Nowel World
Proje Kadrosu
[
edit
]