Silver Cross and Draculea (Spanish)
Jump to navigation
Jump to search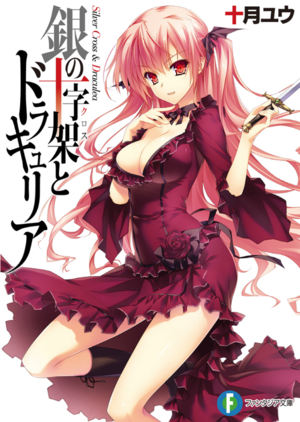 Silver Cross and Draculea es una serie de novelas ligeras escritas por Totsuki Yuu (十月ユウ), ilustrada por Yasaka Minato (八坂 ミナト), y publicada bajo Fujimi Fantasia Bunko. La serie concluyó con 5 volúmenes.
La serie Silver Cross and Draculea está también en los siguientes lenguajes:
Sinópsis de la Historia
[
edit
]
Kujou Hisui, un joven criado por un vampiro se encuentra de casualidad con una vampira que quiere convertirlo en su esclavo, pero debido a la naturaleza del chico, la vampira no puede hacerlo, así que decide seguirlo y estar con él ya que no se rendirá hasta hacerlo su sirviente, con el transcurso de los sucesos, ella se entera de que tiene amnesia y no recuerda nada excepto que es una vampira de clase alta, así que decide recuperar su memoria y obliga a Hisui a ayudarla.
Silver Cross and Draculea por Khaos Brigade
[
edit
]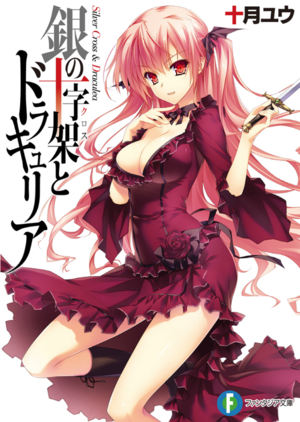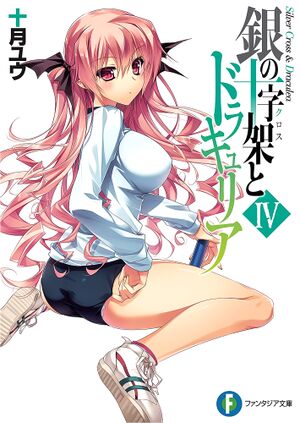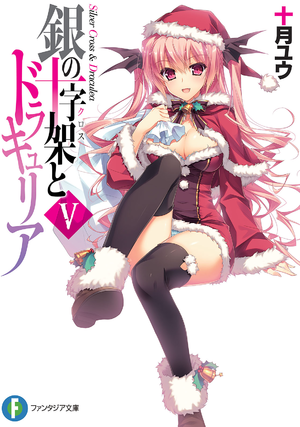 Información Sobre la Publicación
[
edit
]
銀の十字架とドラキュリア (富士見ファンタジア文庫) [文庫] - Julio 20, 2012 - ISBN 978-482913785-7
銀の十字架とドラキュリアII (富士見ファンタジア文庫) [文庫] - Noviembre 20, 2012 - ISBN 978-482913824-3
銀の十字架とドラキュリアIII (富士見ファンタジア文庫) [文庫] - Marzo 19, 2013 - ISBN 978-482913872-4
銀の十字架とドラキュリアIV (富士見ファンタジア文庫) [文庫] - Julio 20, 2013 - ISBN 978-482913916-5
銀の十字架とドラキュリアV (富士見ファンタジア文庫) [文庫] - Noviembre 20, 2013 - ISBN 978-404712955-9