Clotaku Club!
Jump to navigation
Jump to search
Project Status: HALTED

This project has not been updated in the past 12 months.
Help revive this project by joining the translation team! — Learn more about Baka-Tsuki activity status.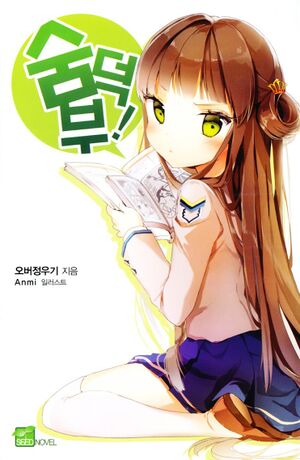 Clotaku Club! (숨덕부!) is a Korean light novel series written by Overjungwoogi (오버정우기) and illustrated by Anmi. The series is complete with 9 volumes.
Story Synopsis
[
edit
]
I am a Clotaku.
That is, it's a portmanteau of 'Closet' and 'Otaku'. We try to appear to be normal people, while secretly keeping up with our Otaku lifestyle.
Having overcome a trauma in the past, I, Kang Injin, have been secretly living the Clotaku lifestyle at Eunsung High School, and hoped that my peaceful (?) days would last forever.
However,
"First Year Class 7, Attendance Number 1 Kang Injin— You are an Otaku."
I've been found out. That girl, 'Seo Yeonji' threatened that if I don't comply with her wish to create the 'Clotaku Club', she would reveal my secret to the school.
Clotaku Club. Really, a club for 'closeted Otaku activities'?
It's exhausting enough getting dragged into Yeonji's plot, getting as far as establishing the Clotaku club.
But how did I end up getting involved in an all-out war against the 'Public Otaku Queen' Eun Yerin?
Translations
[
edit
]
Translations and editing by Imoutolicious LNT
Updates
[
edit
]
December 7, 2014 - Volume 2, Chapter 3 Part 1 Complete.
July 19, 2014 - Volume 2, Chapter 2 Complete.
April 20, 2014 - Volume 2, Chapter 1, Part 2 Complete.
The Clotaku Club! series by Overjungwoogi

[

edit

]
Volume 1
[
edit
]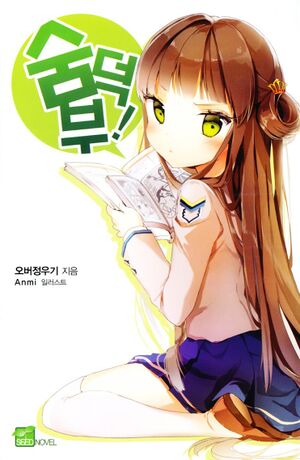 All links below are external links to Imoutolicious Light Novel Translations
Chapter 4. The Witch in White
Chapter 7. The Pubtaku Queen
Afterword
Volume 2
[
edit
]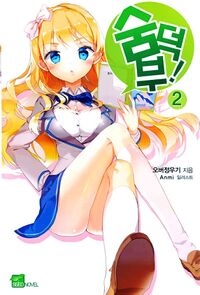 All links below are external links to Imoutolicious Light Novel Translations
Chapter 1. The Sangkam's Game
Chapter 3. Winning Twelve
Chapter 4.
Chapter 5.
Chapter 6.
Chapter 7.
Chapter 8.
Chapter 9. Epilogue
Volume 3
[
edit
]
Volume 4
[
edit
]
Volume 5
[
edit
]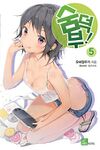 Volume 6
[
edit
]
Volume 7
[
edit
]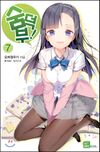 Volume 8
[
edit
]
Volume 9
[
edit
]
Project Staff
[
edit
]
Project Administrator:
Project Supervisor:
Translators
[
edit
]
Editors
[
edit
]
Series Overview
[
edit
]
《숨덕부 1》, 2012-02-01, ISBN 978-8-9267-8117-3
《숨덕부 2》, 2012-04-01, ISBN 978-8-9267-8127-2
《숨덕부 3》, 2012-07-01, ISBN 978-8-9267-8145-6
《숨덕부 4》, 2012-11-01, ISBN 978-8-9267-8170-8
《숨덕부 5》, 2012-04-01, ISBN 978-8-9267-8197-5
《숨덕부 6》, 2013-03-01, ISBN 978-8-9267-8226-2
《숨덕부 7》, 2013-12-01, ISBN 978-8-9267-8261-3
《숨덕부 8》, 2014-02-01, ISBN 978-8-9267-8282-8
《숨덕부 9》, 2014-03-01, ISBN 978-8-9267-8291-0