Maou na Ore to Fushihime no Yubiwa:Volume 1 Prologue
Jump to navigation
Jump to search
Prologue
[
edit
]
To: Letícia.
Congratulations. You have been selected to be part of the seventh generation of monster tamers.
Please choose one of the monsters from list below; you should remember that it will not only be your first partner, but will also help with your daily training, so please take good care of it.
---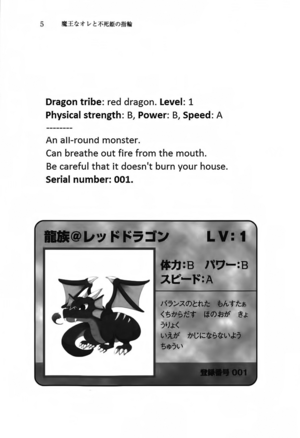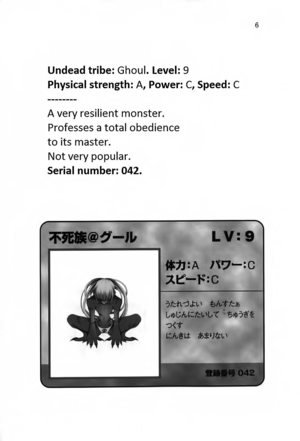 ---
Though in truth, in my opinion, I feel you have the talent and grounding to become a 'demon king' in the future.
Having said that, Chiharu-sama, I wish you good luck from the bottom of my heart.
From: Luka (International Monster Association).

"Ding Ding"
Early in the morning, on a certain day.
My phone received an advertising mail.
Checking the contents, it ended up being a total load of bull.
Initially believing it to be a new type of scam, I was about to immediately press the "delete" button, but, for some reason, the message's format puzzled me.
"This...it doesn't seem like a scam mail..."
Among those teasing sentences in a round font, neither a 'Payment link' nor a 'Homepage address' were written anywhere.
If that's the case, then who is behind this? What is his objective?
That being said, there aren't any monsters like that...
Although I didn't believe in the genuineness of the mail, I wondered why they didn't prepare better content.
In the end, I half-consciously deleted the mail, promptly adding it to the spam list.
...With this, I won't be bothered for a while.
Once again ducking myself into the bed, I soon felt my consciousness drifting away.
Perhaps the next time I wake up, I will have already forgotten about everything that happened this morning.
But I would never have thought...
...that such a trifling impulsive action would later end up causing open mayhem between three monsters...