Suzumiya Haruhi ~ Vietnamese version
From Baka-Tsuki
Note: This Project has been declared as Abandoned!
and was taken down.




Please see Template:Abandoned for further information about this classification.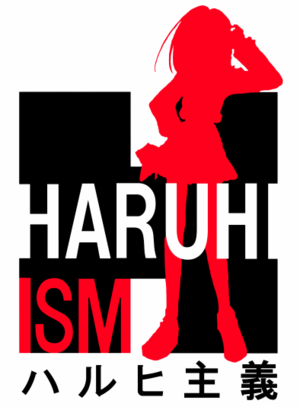 The Suzumiya Haruhi series is available in the following languages:
(Note: Translation progress varies for each version.)
Suzumiya Haruhi Vietnamese Version is back with a brand-new team from Vnsharing!!! Anyone who is interested in helping can contact them here
Project Staff
Project Administrator: theking222
Project Supervisor:
Translators
Editors
All translators are required to register the their intended chapters here.
Tiểu thuyết Suzumiya Haruhi , tác giả: Tanigawa Nagaru
Tập 1 - Nỗi buồn của Suzumiya Haruhi / 第一巻: 涼宮ハルヒの憂鬱
Tập 2 - Tiếng thở dài của Suzumiya Haruhi / 第二巻: 涼宮ハルヒの溜息
Tập 3 - Nỗi buồn chán của Suzumiya Haruhi / 第三巻: 涼宮ハルヒの退屈
Tập 4 - Sự biến mất của Suzumiya Haruhi / 第四巻: 涼宮ハルヒの消失
Tập 5 - Cơn giận dữ của Suzumiya Haruhi / 第五巻: 涼宮ハルヒの暴走
Tập 6 - Sự do dự của Suzumiya Haruhi / 第六巻: 涼宮ハルヒの動揺
Tập 7 - Âm mưu của Suzumiya Haruhi / 第七巻: 涼宮ハルヒの陰謀
Tập 8 - Sự căm phẫn của Suzumiya Haruhi / 第八巻: 涼宮ハルヒの憤慨
Tập 9 - / 第九巻: 涼宮ハルヒの分裂
Series Overview
Volume 1 - The Melancholy of Suzumiya Haruhi / 第一巻: 涼宮ハルヒの憂鬱
Volume 2 - The Sighs of Suzumiya Haruhi / 第二巻: 涼宮ハルヒの溜息
Volume 3 - The Boredom of Suzumiya Haruhi / 第三巻: 涼宮ハルヒの退屈
Volume 4 - The Disappearance of Suzumiya Haruhi / 第四巻: 涼宮ハルヒの消失
Volume 5 - The Rampage of Suzumiya Haruhi / 第五巻: 涼宮ハルヒの暴走
Volume 6 - The Wavering of Suzumiya Haruhi / 第六巻: 涼宮ハルヒの動揺
Volume 7 - The Intrigues of Suzumiya Haruhi / 第七巻: 涼宮ハルヒの陰謀
Volume 8 - The Indignation of Suzumiya Haruhi / 第八巻: 涼宮ハルヒの憤慨
Volume 9 - Suzumiya Haruhi no Bunretsu / 第九巻: 涼宮ハルヒの分裂