The Zashiki Warashi of Intellectual Village Italiano
Jump to navigation
Jump to search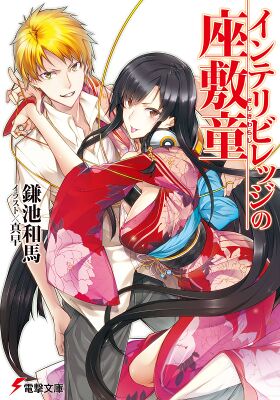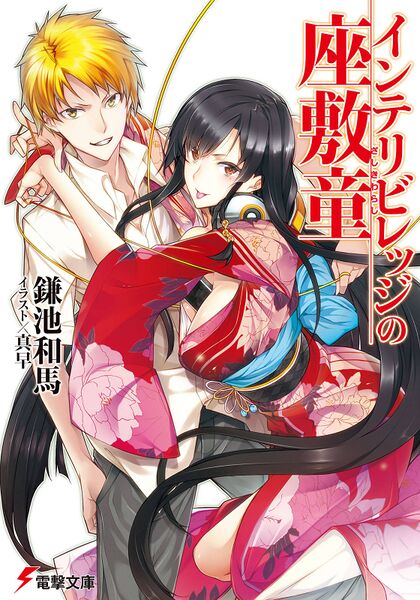 The Zashiki Warashi of Intellectual Village (インテリビレッジの座敷童) è una Light Novel scritta da Kamachi Kazuma (鎌池 和馬) e illustrata da Mahaya (真早). Kamachi Kazuma è anche conosciuto per la Serie di Light Novel Toaru Majutsu no Index e la Serie di Heavy Object.
Questo progetto è disponibile anche nelle seguenti lingue:
Storia e Sinossi
[
edit
]
I villaggi intelettuali sono villaggi rurali all'antica ricreati da una tecnologia all'avanguardia, questi villaggi attirano gli antichi mostri giapponesi conosciuti come Youkai. Jinnai Shinobu, uno studente delle superiori, vive in uno di questi villaggi e con lui abita una Zashiki Warashi. Lui tende ad imbattersi con una frequenza snervante negli Youkai e questo gli procura un mucchio di problemi.
Traduzione
[
edit
]
Updates
[
edit
]
20 Settembre 2015 Creazione della Pagina e inserimento Trduzione "Prologo Vol 1"
The Zashiki Warashi of Intellectual Village di Kamachi Kazuma

[

edit

]
The Zashiki Warashi of Intellectual Village 1
[
edit
]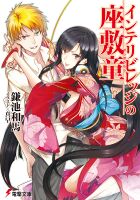 The_Zashiki_Warashi_of_Intellectual_Village: Volume 1 Capitolo 1: Riguardo Jinnai Shinobu
The_Zashiki_Warashi_of_Intellectual_Village: Volume 1 Capitolo 2: Riguardo Uchimaku Hayabusa
The_Zashiki_Warashi_of_Intellectual_Village: Volume 1 Capitolo 3: Riguardo Hishigami Mai
The_Zashiki_Warashi_of_Intellectual_Village: Volume 1 Capitolo 4: Riguardo la strage
The_Zashiki_Warashi_of_Intellectual_Village: Volume 1 Postfazione
The Zashiki Warashi of Intellectual Village 2
[
edit
]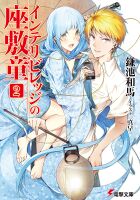 The_Zashiki_Warashi_of_Intellectual_Village: Volume 2 Capitolo 1: Jinnai Shinobu @ Orologio Con un utensile differente
The_Zashiki_Warashi_of_Intellectual_Village: Volume 2 Capitolo 2: Hishigami Mai @ Volontà malata copiata
The_Zashiki_Warashi_of_Intellectual_Village: Volume 2 Capitolo 3: Uchimaku Hayabusa @ Ragazza A di Shibuya
The_Zashiki_Warashi_of_Intellectual_Village: Volume 2 Capitolo 4: ??? @ Colui che copre un Dio
The_Zashiki_Warashi_of_Intellectual_Village: Volume 2 Postfazione
The Zashiki Warashi of Intellectual Village 3
[
edit
]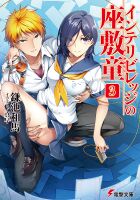 The_Zashiki_Warashi_of_Intellectual_Village: Volume 3 Prologo
The_Zashiki_Warashi_of_Intellectual_Village: Volume 3 Capitolo?: Benvenuti al Villaggio Zenmetsu
The_Zashiki_Warashi_of_Intellectual_Village: Volume 3 Postfazione
The_Zashiki_Warashi_of_Intellectual_Village: Volume 3 Epilogo
The Zashiki Warashi of Intellectual Village 4 (Full Text)

[

edit

]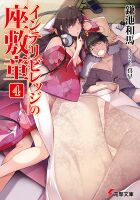 The_Zashiki_Warashi_of_Intellectual_Village: Volume 4 Capitolo 1: Zashiki Warashi Yukari / Il Passato è il Presente che c'era una volta.
The_Zashiki_Warashi_of_Intellectual_Village: Volume 4 Capitolo 2: Hishigami Enbi // Il Presente fluttua liberamente
The_Zashiki_Warashi_of_Intellectual_Village: Volume 4 Capitolo 3: Sunekosuri / Nessuno può predire il Futuro
The_Zashiki_Warashi_of_Intellectual_Village: Volume 4 Capitolo 4: ??? /// ...La linea temporale collassa
The_Zashiki_Warashi_of_Intellectual_Village: Volume 4 Epilogo: Spazio vuoto
The_Zashiki_Warashi_of_Intellectual_Village: Volume 4 Postfazione
The Zashiki Warashi of Intellectual Village 5 (Full Text)

[

edit

]
The_Zashiki_Warashi_of_Intellectual_Village: Volume 5 Side A: L'Apocalisse di Jinnai Shinobu — Side A — Codice OP "Apocalisse personale"
The_Zashiki_Warashi_of_Intellectual_Village: Volume 5 Avviso//
The_Zashiki_Warashi_of_Intellectual_Village: Volume 5 Side B: L'Apocalisse di Jinnai Shinobu — Side B — Codice OP "Canzone del carcere e della ferrovia"
The_Zashiki_Warashi_of_Intellectual_Village: Volume 5 Sistema di Pack Console Ver.010.56.
The_Zashiki_Warashi_of_Intellectual_Village: Volume 5 Epilogo
The_Zashiki_Warashi_of_Intellectual_Village: Volume 5 Bramosia
The_Zashiki_Warashi_of_Intellectual_Village: Volume 5 Postfazione
The Zashiki Warashi of Intellectual Village 6
[
edit
]
The_Zashiki_Warashi_of_Intellectual_Village: Volume 6 Prologo: Distruzione, Il giorno prima
The_Zashiki_Warashi_of_Intellectual_Village: Volume 6 Capitolo 1: [email protected] Shinobu & Yonsesaki Hiro
The_Zashiki_Warashi_of_Intellectual_Village: Volume 6 Capitolo 2: [email protected] Hayabusa & Hachikawa Tomoe
The_Zashiki_Warashi_of_Intellectual_Village: Volume 6 Capitolo 3: [email protected] Mai & Utilizzatore magico malato
The_Zashiki_Warashi_of_Intellectual_Village: Volume 6 Capitolo 4: Conclusione@???
The_Zashiki_Warashi_of_Intellectual_Village: Volume 6 Epilogo: Distruzione, Esecuzione
The_Zashiki_Warashi_of_Intellectual_Village: Volume 6 Postfazione
The Zashiki Warashi of Intellectual Village 7
[
edit
]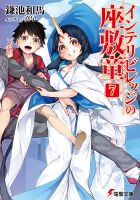 The_Zashiki_Warashi_of_Intellectual_Village: Volume 7 Prologo
The_Zashiki_Warashi_of_Intellectual_Village: Volume 7 Capitolo 1: Jinnai [email protected] Tselika, Apertura
The_Zashiki_Warashi_of_Intellectual_Village: Volume 7 Capitolo 2: Jinnai [email protected] - Verità
The_Zashiki_Warashi_of_Intellectual_Village: Volume 7 Capitolo 3: Jinnai [email protected] totale, Irruzione al centro
The_Zashiki_Warashi_of_Intellectual_Village: Volume 7 Capitolo 4: Jinnai [email protected], Il Prezzo di una certa vita
The_Zashiki_Warashi_of_Intellectual_Village: Volume 7 Epilogo
The_Zashiki_Warashi_of_Intellectual_Village: Volume 7 Postfazione
Official Parody Story
[
edit
]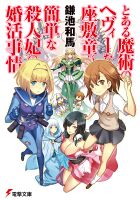 The Circumstances Leading to a Certain Magical Heavy Zashiki Warashi's Simple Killer Queen's Marriage (Full Text - ePUB)

[

edit

]
Staff del Progetto
[
edit
]
Traduttori
[
edit
]
Kirishima Zen che inserisce i capitoli per il Progetto ETL di Kirishima's Land
Series Overview
[
edit
]
インテリビレッジの座敷童 (10 May 2012, ISBN 4-04-886554-4)
インテリビレッジの座敷童 2 (10 November 2012, ISBN 978-4-04-891086-6)
インテリビレッジの座敷童 3 (7 June 2013, ISBN 978-4-04-891611-0)
インテリビレッジの座敷童 4 (10 July 2014, ISBN 978-4-04-866693-0)
インテリビレッジの座敷童 5 (10 December 2014, ISBN 978-4-04-869097-3)
インテリビレッジの座敷童 6 (9 May 2015, ISBN 978-4-04-865120-2)
インテリビレッジの座敷童 7 (10 June 2015, ISBN 978-4-04-865121-9)
インテリビレッジの座敷童 8 (10 September 2015, ISBN 978-4-04-865380-0)
インテリビレッジの座敷童 9 (10 December 2015, ISBN 978-4-04-865564-4)