Denpa Onna to Seishun Otoko
Jump to navigation
Jump to search
The Denpa Onna to Seishun Otoko series is also available in the following languages:
(Note: Translation progress varies for each version.)
Denpa Onna to Seishun Otoko (電波女と青春男) is a light novel series written by Iruma Hitoma and illustrated by Buriki. The series is published by ASCII Media Works and is completed with eight volumes (nine with side-story volumes).
Story Synopsis
My plan of acquiring 'Youth-points' (specifically, a sweet and sour high school life spent with girls) will begin here, in the city watched by the aliens. "The Earth is in danger," according to the crazy, mattress-wearing cousin, Touwa Erio, who lives under the same roof as I do. The obstacle of my grand scheme, she is also the reason of many Youth-points lost. Even though the meeting with the healing and hearty Ryuuko and the cosplaying Maekawa-san, who scares even professional models, is increasing my Youth-points dramatically, the futon-wearing girl is stuck with me… What is happening to my youth?
Translation
Translators are asked to register for chapters they want to work on.
Format Standards
Every Chapter (after editing) must conform to the general format guidelines.
Updates
March 8, 2020 - Volume 5 Chapter 1 Completed
August 8, 2018 - Volume 4 Afterword Completed
August 8, 2018 - Volume 4 Chapter 5 Completed
January 26, 2018 - Volume 4 Chapter 4 Completed
November 27, 2017 - Volume 4 Chapter 3 Completed
July 2, 2017 - Volume 4 Chapter 2 Completed
May 21, 2017 - Volume 4 Chapter 1 Completed
March 12, 2017 - Volume 3 Completed
January 23, 2016 - Volume 2 Completed
September 28, 2015 - Volume 1 Completed
Denpa Onna to Seishun Otoko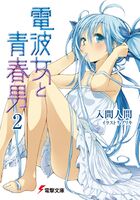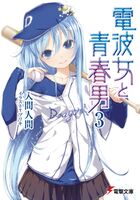 Volume 5
Volume 6
Volume 7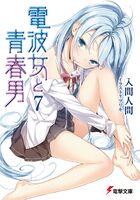 Volume 8
Project Staff
Supervisor:
Project Manager:
Translators
Editors
Series Overview
電波女と青春男 (電撃文庫) [文庫] (January 7, 2009) - ISBN 978-4048674683
電波女と青春男〈2〉(電撃文庫) [文庫] (May 10, 2009) - ISBN 978-4048678100
電波女と青春男 3 (電撃文庫 い 9-12) [文庫] (Nov 10, 2009) - ISBN 978-4048681384
電波女と青春男〈4〉(電撃文庫) [文庫] (March 2010) - ISBN 978-4048683951
電波女と青春男〈5〉(電撃文庫) [文庫] (June 10, 2010) - ISBN 978-4048685962
電波女と青春男〈6〉(電撃文庫) [文庫] (Sep 10, 2010) - ISBN 978-4048688802
電波女と青春男〈7〉(電撃文庫) [文庫] (Dec 10, 2010) - ISBN 978-4048701259
電波女と青春男〈8〉(電撃文庫) [文庫] (April 8, 2011) - ISBN 978-4048704304