The Zashiki Warashi of Intellectual Village (Indonesia)
Jump to navigation
Jump to search
The Zashiki Warashi of Intellectual Village (インテリビレッジの座敷童) adalah light novel yang ditulis Kamachi Kazuma (鎌池 和馬) dan diilustrasikan oleh Mahaya (真早).
Serial The Zashiki Warashi of Intellectual Village juga terdapat pada bahasa:
Sinopsis Cerita
Desa Intelektual adalah pedesaan dengan gaya lampau dan dibangun dengan teknologi canggih. Desa-desa tersebut menarik perhatian monster-monster Jepang yang biasa disebut Youkai. Jinnai Shinobu, anak SMA yang hidup di desa tersebut mempunyai Zashiki Warashi yang hidup di rumahnya. Dia sering sekali bertemu Youkai dan sering kali memberikan masalah buatnya.
Translasi
Translator diminta untuk mengisi halaman registrasi pada setiap bab yang mereka kerjakan.
Standar Format
Setiap Bab harus sesuai dengan ketentuan di Pedoman Format Umum
Umpan Balik
Jika anda menyukai serial ini, atau ada kritik maupun saran, silahkan post di forum.
Updates
31 Juli 2015 - Bab 3 Selesai
13 Desember 2013 - Bab 2 Selesai
16 November 2013 - Bab 1 Selesai
14 November 2013 - Memulai Project
The Zashiki Warashi of Intellectual Village oleh Kamachi Kazuma
The Zashiki Warashi of Intellectual Village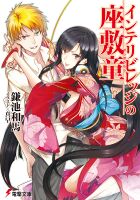 The Zashiki Warashi of Intellectual Village 2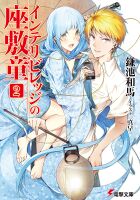 The Zashiki Warashi of Intellectual Village 3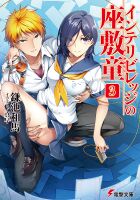 The Zashiki Warashi of Intellectual Village 4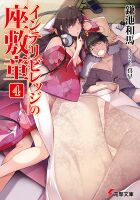 The Zashiki Warashi of Intellectual Village 5
The Zashiki Warashi of Intellectual Village 6
The Zashiki Warashi of Intellectual Village 7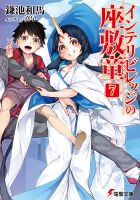 Staff Proyek
Penerjemah
Penyunting
Series Overview
インテリビレッジの座敷童 (10 May 2012, ISBN 4-04-886554-4)
インテリビレッジの座敷童 2 (10 November 2012, ISBN 978-4-04-891086-6)
インテリビレッジの座敷童 3 (7 June 2013, ISBN 978-4-04-891611-0)