Gakusen Toshi Asterisk
From Baka-Tsuki
Project Status: IDLE

This project has not been updated in the past 3 months.
Help revive this project by joining the translation team! — Learn more about Baka-Tsuki activity status.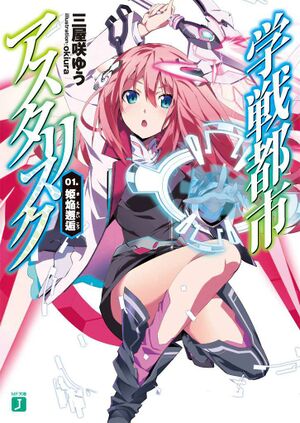 Gakusen Toshi Asterisk (学戦都市アスタリスク) is a Japanese light novel series written by Yuu Miyazaki with illustrations by okiura. The first volume of the novel was published on September 22, 2012. As of March 25, 2014, five volumes have been published by Media Factory under their MF Bunko J label. A manga adaptation by Ningen began its serialization in January 2013 in the Media Factory's seinen manga magazine, Comic Alive.
Story Synopsis
The Academy City on water, "Rikka". This city, otherwise known as 'Asterisk', was famous for being the world's largest stage for the integrated battle entertainment <Star Wars Festival>. The young boys and girls of the <Starpulse Generation> belonging to the six academies made their wishes with Shining Armaments in their hands, vying for supremacy -- Amagiri Ayato is one of them.
Ayato arrived at Rikka at the invitation of the Student Council President of the Seidoukan Academy, Claudia, and right after that he incurred the wrath of the <Petalblaze Witch> Julis, and ended up having to duel her.
Series Information
Genre: Action, Science Fiction, School, Romantic Comedy, Harem.
Original Title: 学戦都市アスタリスク
Author: Yuu Miyazaki
Ilustrator: okiura
Published Volume: 1-6
Series Status: Ongoing
Translation
Format Standards
Every chapter (after editing) must conform to the general format guidelines.
Translators are asked to Register the chapters they want to work on.
Feedback Thread
If you enjoyed the translation, why don't you tell us at the Feedback Thread.
Updates
Gakusen Toshi Asterisk project started
Gakusen Toshi Asterisk by Yuu Miyazaki
Please go here to get full volumes in (MOBI) format
Volume 1 - A Chance Meeting with the Flame Princess (Full Text)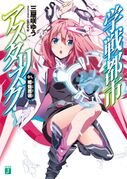 Volume 2 - The Silver Beauty's Awakening (Full Text)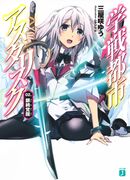 Volume 3 - The Phoenix Rebellious Warrior (Full Text)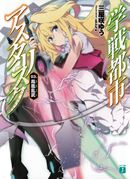 Volume 4 - Shattered Recollection (Full Text)
Volume 5 - Phoenix Champion's Decisive Battle (Full Text)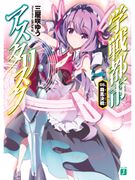 Volume 6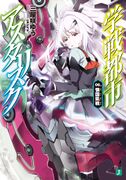 Volume 7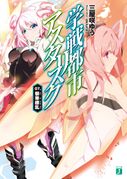 Project Staff
Supervisor:
Project Manager:
Translators
Active
Inactive
Editors
Active
Inactive
Yascob99(temp inactive due to being too busy)
Series Overview
Gakusen Toshi Asterisk 01.A Chance Meeting with the Flame Princess (学戦都市アスタリスク 01 姫焔邂逅) (September 22, 2012) ISBN 978-4840148238
Gakusen Toshi Asterisk 02.The Silver Beauty's Awakening (学戦都市アスタリスク 02 銀綺覚醒) (January 24, 2013) ISBN 978-4840149631
Gakusen Toshi Asterisk 03.The Phoenix Rebellious Warrior (学戦都市アスタリスク 03 鳳凰乱武) (May 23, 2013) ISBN 978-4840151887
Gakusen Toshi Asterisk 04.Shattered Recollection (学戦都市アスタリスク 04 追憶闘破) (September 25, 2013) ISBN 978-4840154178
Gakusen Toshi Asterisk 05.Phoenix Champion's Decisive Battle(学戦都市アスタリスク 05 覇凰決戦) (March 25,2014) ISBN 978-4-04-066311-1
Gakusen Toshi Asterisk 06. (学戦都市アスタリスク 06 懐国凱戦) (June 25,2014) ISBN 978-4-04-066779-9
Gakusen Toshi Asterisk 07. (学戦都市アスタリスク 07 祭華繚乱) (November 25, 2014) ISBN 978-4-04-067168-0