Kokoro Connect
From Baka-Tsuki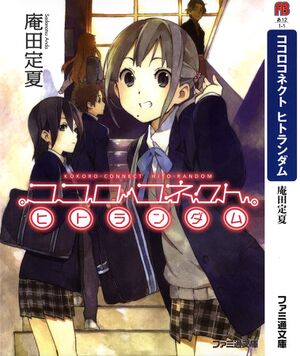 Kokoro Connect (ココロコネクト) is a Japanese light novel series written by Sadanatsu Anda, with illustrations by Shiromizakana. Anda entered the first novel in the series, originally titled Hito Tsunagari Te, Doko e Yuku (ヒトツナガリテ、ドコへユク?), into Enterbrain's 11th Entertainment Awards in 2009 and the novel won the Special Prize. The series is complete with 11 volumes (8 main volumes and 3 side-story volumes).
An ongoing manga adaptation under the same name was written by the original author and illustrated by CUTEG in October 2010. A 17-episode anime adaptation was made by Silver Link; the first 13 aired in July 2012 and the last 4 aired in December 2012. These episodes adapted the first four novels of Kokoro Connect.
A Drama CD has been released in February 2011, and a second has been released in January 2012. A PSP visual novel, Kokoro Connect: Yochi Random, has been released in November 2012, featuring an original story taking place after the events of the first novel, Hito Random.
The Kokoro Connect series is also available in the following languages:
(Note: Translation progress varies for each version.)
Story Synopsis
The story involves five high school students, Yaegashi Taichi, Nagase Iori, Inaba Himeko, Aoki Yoshifumi and Kiriyama Yui, who are all members of the Cultural Research Club. One day, they begin experiencing a phenomenon in which they randomly swap bodies amongst themselves. As these five friends face many different phenomena at the whims of a mysterious entity known as «Heartseed», their friendship is put to the ultimate test.
Series Information
Genre: Comedy, Drama, Romance, School, Slice-of-life, Supernatural
Japanese Title: ココロコネクト
English Title: Kokoro Connect
Author: 庵田定夏 (Anda Sadanatsu)
Illustrator: 白身魚 (Shiromizakana)
Volumes: 11 (8 main, 3 side-story)
Status: Complete
Awards
Kono Light Novel ga Sugoi! (このライトノベルがすごい!) 2011
14th place in Best Novel Series, Anda Sadanatsu
Kono Light Novel ga Sugoi! (このライトノベルがすごい!) 2012
12th place in Best Novel Series, Anda Sadanatsu
8th place in Best Illustrator, Shiromizakana
6th place in Best Female Character, Himeko Inaba
Kono Light Novel ga Sugoi! (このライトノベルがすごい!) 2013
15th place in Best Novel Series, Anda Sadanatsu
4th place in Best Illustrator, Shiromizakana
3rd place in Best Female Character, Himeko Inaba
Translation
Kokoro Connect has been picked up by NanoDesu Translations, where its translation will be continued from Volume 4.5.
Translators Needed
There are still some Kokoro Connect volumes that have not been translated.
Anyone with decent Japanese or Chinese skills will be allowed to translate. Please note that some of the chapters are translated from the Chinese version of the novels, which are known to have some minor mistakes compared to the original Japanese text. If you have access to the originals and spot any errors, feel free to make any corrections.
If you would like to help translate this series, please post in the forums, and we will help you get started. Thank you.
All translators need to register the chapters they're working on.
Format Standards
All edited translations are to be in British English.
Feedback
Visit the forums to give your feedback or discuss this series.
Updates
June, 24 2017: Volume 5 completed
April 23, 2017: Volume 4.5 completed
October 15, 2016 - Project also picked up by NanoDesu
April 21, 2014: Volume 6 completed
April 6, 2013: Volume 2 completed
November 6, 2012: Volume 4 completed
October 6, 2012: Volume 3 completed
September 6, 2012: Volume 1 completed
Older updates can be found on the Kokoro Connect Updates page.
The Kokoro Connect series by Sadanatsu Anda
This novel is also being translated by NanoDesu, starting at Volume 4.5.
Volume 1 - Hito Random (Random People) (Full Text - PDF)
Volume 2 - Kizu Random (Random Wounds) (Full Text - PDF)
Volume 3 - Kako Random (Random Past) (Full Text - PDF)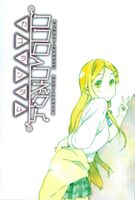 Volume 4 - Michi Random (Random Courses) (Full Text - PDF)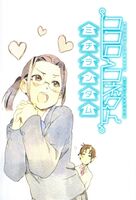 Volume 4.5 - Clip Time (Full Text)
Volume 5 - Nise Random (Random Fakes) (EPUB, PDF)
Volume 6 - Yume Random (Random Dreams) (Full Text)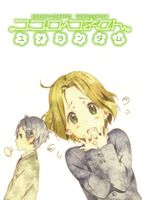 Volume 6.5 - Step Time
Volume 7 - Asu Random (Random Tomorrow) (I)
Volume 8 - Asu Random (Random Tomorrow) (II)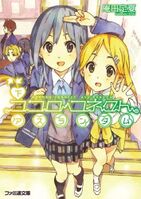 Volume 8.5 - Precious Time
Project Staff
Supervisor: N/A
Project Manager: N/A
Translators
ACTIVE
INACTIVE
RETIRED
Editors
ACTIVE
INACTIVE
TLC
Series Overview