Leviathan of the Covenant
Jump to navigation
Jump to search
The Leviathan of the Covenant (盟約のリヴァイアサン, Meiyaku no Leviathan) is a light novel series written by Takedzuki Jou and illustrated by Nimura Yuuji.

The series is published by Kadokawa under the MF Bunko J label and has concluded with 8 volumes.
Takedzuki Jou (also romanized as Joe Takeduki) might be better known as the author of the Campione! series though his recent focus has been on Chronicle Legion.
Nimura Yuuji has also taken over illustrations for Seirei Tsukai no Blade Dance for Volumes 14-16.
The series is also available in the following language(s):
Story Synopsis
You shall become king—
Ruling over all "serpents" in the world...
Become the man who bears the brunt of dragonkind's fear and hatred.

A modern era when humanity is threatened by attacks from giant dragons flying from beyond the sky.
Controlling "leviathans"—serpentine spiritual beings created through magic—humanity is locked in a protracted war of resistance against the dragons.
Fortunately, there exist witches known as "magi"—battle maidens of salvation who formed covenants with "serpents" in order to combat dragons.
Nicknamed Hal, the young man called Haruga Haruomi makes his living through facilitating the covenants of these girls.
At the (partially coercive) request of his childhood friend Asya, one of Europe's top witches, Hal returns to Tokyo New Town after an absence of three years.
Accompanied by the beautiful Asya whose appearance rivaled a fairy's, Hal is running all over the place to secure his base of operations and taking care of matters related to school transfer when the elite dragon Soth suddenly attacks—!?
Life has been breathed into a brand new myth between dragons and dragonslayers.
A grand opening to the "birth" of a top-class battle epic!
Translation
Format Standards
Every Chapter (after editing) must conform to the general format guidelines.
Translators are asked to register which chapters they're working on
Feedback / IRC
Please use the Campione! forum to share your thoughts and comments.
General discussion thread here.
Or you can show up on IRC at #[email protected] ! Warning: We might go off-topic sometimes.
Updates
April 23, 2019 - Volume 8 Chapter 5 + Afterword: Project is Complete!
April 21, 2019 - Volume 8 Chapter 4
March 9, 2019 - Volume 8 Chapter 3
January 30, 2019 - Volume 8 Chapter 2
February 9, 2018 - Volume 8 Chapter 1
November 1, 2016 - Volume 7 finished
June 26, 2016 - Volume 6 finished
May 20, 2016 - Volume 5 finished
February 26, 2016 - Volume 4 finished
December 1, 2015 - Volume 3 finished
August 13, 2015 - Volume 2 finished
January 17, 2015 - Volume 1 finished
January 12, 2015 - Project started
The Leviathan of the Covenant series by Takedzuki Jou
Please use the forums if you wish to post or request EPUBs, PDFs or other downloadable formats of completed volumes.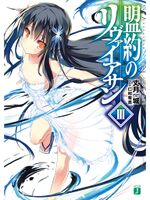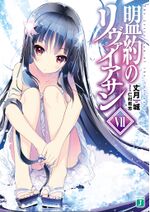 Project Staff
Translators
For information on what each translator is working on, please consult the Registration Page.
ACTIVE
zzhk (Chinese translator)
Editors
Series Overview
Volume 1 - 盟約のリヴァイアサン (November 22, 2012) - ISBN 978-4-8401-4879-5
Volume 2 - 盟約のリヴァイアサン II (March 25, 2013) - ISBN 978-4-8401-5135-1
Volume 3 - 盟約のリヴァイアサン III (July 25, 2013) - ISBN 978-4-8401-5254-9
Volume 4 - 盟約のリヴァイアサン IV (January 24, 2014) - ISBN 978-4-0406-6215-2
Volume 5 - 盟約のリヴァイアサン V (June 25, 2014) - ISBN 978-4-0406-6784-3
Volume 6 - 盟約のリヴァイアサン VI (January 23, 2015) - ISBN 978-4-0406-7346-2
Volume 7 - 盟約のリヴァイアサン VII (November 25, 2015) - ISBN 978-4-0406-7941-9
Volume 8 - 盟約のリヴァイアサン VIII (December 23, 2016) - ISBN 978-4-0406-8420-8