Maru-MA
From Baka-Tsuki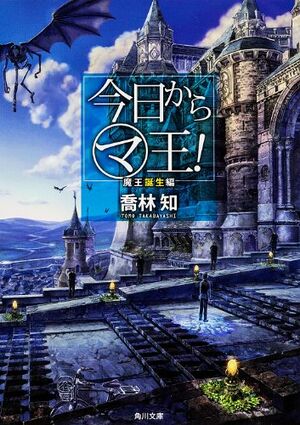 Maru-MA also known as The MA Series (㋮シリーズ) is a light novel series written by Takabayashio Tomo and illustrated by Matsumoto Temari. The common name or community name of the series in english and spanish is Kyou Kara Maou. It's published by Kadokawa Shoten since 2000. There are currently 22 novels released. Between 2004-2009 was the series adapted into anime. The 117 episodes aired as Kyō kara Maō! (jp. 今日からマ王!) in Japan on NHK BS-2. There were two of three seasons released in english under the names Kyou Kara Maoh! and God(?), Save Our King!
Story Synopsis
Yuri Shibuya was living a pretty normal life. That changed the day he was dunked into a toilet after an attempt to save a classmate from a gang of bullies. Instead of just getting a good soaking, he's pulled in. The next thing he knows, he's in a world that vaguely resembles medieval Europe. If that's not odd enough, he's told that he is to be the next Maoh,( Demon King ) just because he has black hair and black eyes. The Maoh is the King of the Mazoku ( Demon tribe ), who are coexisting not-so-peacefully with the humans in this world. Much to his subject's dismay, he's totally different from the rulers they're accustomed to. He's kind, considerate, a believer in justice, and not willing to use violence to solve conflicts. Not exactly someone they want running a country on the very brink of war. Now, Yuri has to deal with trying to become a good Maoh, while at the same time attempting to adapt to this land's customs and culture, all in a world where the tension between the humans and Mazoku is reaching its peak.
Translation
Translators are asked to register for chapters they want to work on
Format Standards
Every Chapter (after editing) must conform to the general format guidelines.
Updates
21 December 2014 - Updated prologues for Volumes 11, 15 and 17.
15 December 2014 - Volume 9 Chapter 5
15 December 2014 - Volume 13 Chapter 6
12 December 2014 - Volume 9 Chapter 4
12 December 2014 - Volume 9 Chapter 3
2 October 2013 - Apollo 00 by Otonashi_diva
21 September 2013 - Titles's translation by Otonashi_diva
21 September 2013 - Volume 4 Full Text by Otonashi_diva
22 January 2012 - Volume 1, Full Text uploaded.
21 January 2012 - Volume 8, Prologue + Chapter 1 + Chapter 2 added.
21 January 2012 - Novel 3 Full text uploaded.
18 January 2012 - Teaser Project started!
MA Series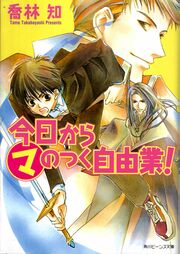 Volume 1 - Starting Today I'm in Ma!Freelance Work!! (Full text)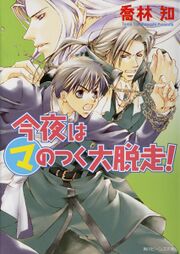 Volume 3 - Tonight is the Great Ma!Escape!!! (Full text)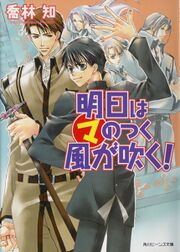 Volume 4 - Tomorrow a Ma!Wind Will Blow!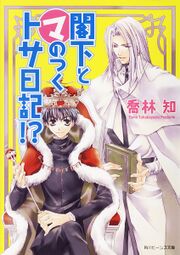 Short Stories Volume 1 - His Excellency and the Tosa Ma!Diary!?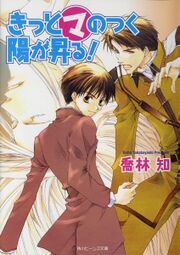 Volume 5 - The Ma!Sun Will Definitely Rise!
Translation completely done by Kannichtfranz.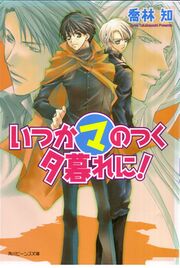 Volume 6 - Someday in the Ma!Twilight!
Translation by Kannichtfranz.
Volume 7 - The Ma!Snow Dances in the Sky!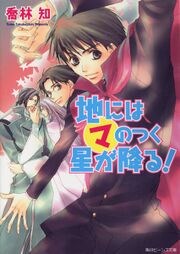 Volume 8 - A Ma!Star Falls to the Earth!
Side Story 1 - The Facade of the Lady Is a Disguise!
Short Stories Volume 2 - My Son is in Ma!Freelance Work!?
Volume 9 - Aim for the Ends of the Ma!Ocean!
Volume 10 - This is the First Ma!Step!
Volume 11 - This Will Become a Ma!Song!
Volume 12 - The Treasure is in the Ma!Soil!
Volume 13 - The Box is Ma!Bottom of the Water!
Short Stories Volume 3 - Starting Today I'm the Ma!King!?
Volume 14 - The Sand is at the End of the Ma!Road!
Volume 15 - Set Ma!Sail for Home!
Short Stories Volume 4 - From the Ma!Kingdom, With Love
Volume 16 - Before Us is the Ma!Prison!
Volume 17 - Behind Us is the Stone Ma!Wall!
Behind the Stone Walls
Volumen 18 - The Ma!Light Burns in the Darkness!
Kyou Kara Maou! Maou Tanjou Hen
Kyou Kara Maou! Maou Houkou Hen
Special "ドキッ☆男だらけの深夜便"
MA Hon
Apollo 01
Staff
Supervisor:
Project Manager:
Translators
ACTIVE
INACTIVE
Editors
Tasear - awaiting a translator
Series Overview
Main Story
Kyou Kara Ma no Tsuku Jiyuugyou!
Kondo wa Ma no Tsuku Saishuu Heiki!
Konya wa Ma no Tsuku Dai Dassou!
Ashita wa Ma no Tsuku Kaze ga Fuku!
Caloria Arc
Kitto Ma no Tsuku Hi ga Noboru!
Itsuka Ma no Tsuku Yugure ni!
Ten ni Ma no Tsuku Yuki ga Mau!
Chi ni wa Ma no Tsuku Hoshi ga Furu!
Seisakoku Arc
Mezase Ma no Tsuku Umi no Hate!
Kore ga Ma no Tsuku Daiippo!
Yagate Ma no Tsuku Uta ni Naru!
Takara wa Ma no Tsuku Chi no Naka!
Hako wa Ma no Tsuku Mizu no Soko!
Suna wa Ma no Tsuku To no Saki!
Kokyou e Ma no Tsuku Kaji wo Tore!
Prison Arc
Mae wa Ma no Tsuku Tetsugoushi!
Gaidens
Heika to Ma no Tsuku TOSA Nikki!?
Ojousama wa Kari no Sugata!
Musoko wa Ma no Tsuku Jiyuugyou!
Kyou Kara Maou?! Kumahachi Special
Shin Makoku Yori Ai Wo Komete
Pages