Unlimited Fafnir
Jump to navigation
Jump to search
Unlimited Fafnir (銃皇無尽のファフニール, Juuou Mujin no Fafnir) is a light novel series written by Tsukasa (ツカサ) and illustrated by Korie Riko (梱枝りこ). The series is serialized in Kodansha Bunko with 16 volumes published so far.
Produced by Diomedia, an anime adaptation aired during the Winter 2015 anime season, covering the first three volumes of the light novel but started introducing significant deviations in the events of Volume 2.
Unlimited Fafnir is also available in the following language(s):
Story Synopsis
With the sudden appearance of the monsters that came to be called dragons, the world had completely changed. Before long, supernatural girls with the power of the dragons, called "D", were born within the human race. The secret existence of the only male "D", the boy Mononobe Yuu, was forcefully thrown into the school where the girls of "D" gathered - Midgard, where he saw the naked body of one of the students, Iris. Furthermore, upon meeting his long lost sister Mitsuki, Yuu seems to have been enrolled into this school...!? "When there's really no other choice, Iris, I will—kill you." "Can I really... believe you?" The curtains open as the "one and only story" about the boy who was supposed to become the strongest assassin and the poorly performing girl unfolds—! Unlimited School Battle Action!
-- Back Cover of Volume 1
Translation
Translators are asked to register for chapters they want to work on.
Format Standards
Every Chapter (after editing) must conform to the general format guidelines.
Feedback
If you enjoyed the translation, why don't you tell us in the Feedback thread
Updates
2 September 2018 - Volume 13 Chapter 2 completed
22 October 2017 - Volume 13 Chapter 1 completed
29 January 2017 - Volume 13 Prologue completed
28 September 2016 - Volume 12 completed
8 May 2016 - Volume 11 completed
21 December 2015 - Volume 10 completed
8 October 2015 - Brynhildr Valkyries completed
31 August 2015 - Volume 9 completed
20 August 2015 - Volume 8 completed
20 May 2015 - Volume 7 completed
29 April 2015 - Volume 6 completed
17 April 2015 - Volume 5 completed
6 April 2015 - Volume 4 completed
30 March 2015 - Volume 3 completed
19 March 2015 - Volume 2 completed
13 March 2015 - Volume 1 completed
Unlimited Fafnir by Tsukasa
Please visit the forums if you wish to request or post downloadable versions of completed volumes.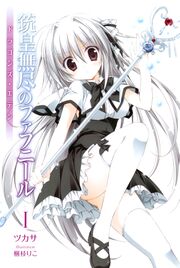 Volume 1 - Dragon's Eden (Full Text)
Volume 2 - Scarlet Innocent (Full Text)
Volume 3 - Crimson Catastrophe (Full Text)
Volume 4 - Spirit Howling (Full Text)
Volume 5 - Midgard's Carnival (Full Text)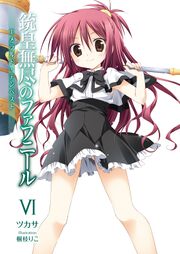 Volume 6 - Emerald Tempest (Full Text)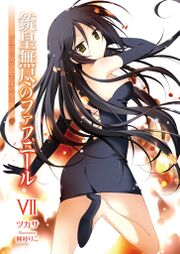 Volume 7 - Black Nemesis (Full Text)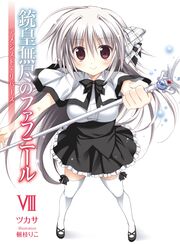 Volume 8 - Amethyst Rebirth (Full Text)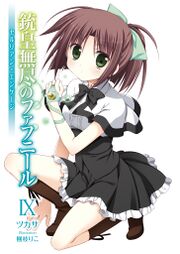 Volume 9 - Cerulean Engage (Full Text)
Volume 10 - Invisible Successor (Full Text)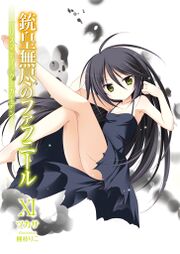 Volume 11 - Prismatic Garden (Full Text)
Volume 12 - Darkness Disaster (Full Text)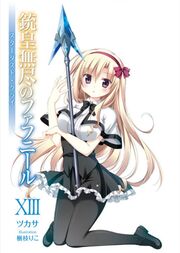 Volume 13 - Stardust Cry
Volume 14 - Rainbow Piece
Volume 15 - Unlimited Shine
Volume EX - Infinity World
Unlimited Fafnir Prequel: Brynhildr Valkyries (Full Text)
Chapters of Brynhildr Valkyries were bundled with the anime adaptation's blu-ray releases, Volumes 2, 4 and 6 respectively.
Short Stories and Bonus Artwork
Short stories were bundled with individual volumes when purchased through specific Japanese retailers such as Gamers or Toranoana.
Note: due to lack of availability, Chinese versions of images have been used as a substitute in certain cases.
Project Staff
Translators
Editors
Series Overview
Volume 1 - 銃皇無尽のファフニール I ドラゴンズ・エデン (July 2 2013, ISBN 978-4-06-375312-7)
Volume 2 - 銃皇無尽のファフニール II スカーレット・イノセント (October 2 2013, ISBN 978-4-06-375326-4)
Volume 3 - 銃皇無尽のファフニール III クリムゾン・カタストロフ (December 27 2013, ISBN 978-4-06-375351-6)
Volume 4 - 銃皇無尽のファフニール IV スピリット・ハウリング (April 2 2014, ISBN 978-4-06-375363-9)
Volume 5 - 銃皇無尽のファフニール V ミドガルズ・カーニバル (July 2 2014, ISBN 978-4-06-375379-0)
Volume 6 - 銃皇無尽のファフニール VI エメラルド・テンペスト (October 10 2014, ISBN 978-4-06-381406-4)
Volume 7 - 銃皇無尽のファフニール VII ブラック・ネメシス (December 26 2014, ISBN 978-4-06-381435-4)
Volume 8 - 銃皇無尽のファフニール VIII アメジスト・リバース (April 2 2015, ISBN 978-4-06-381453-8)
Volume 9 - 銃皇無尽のファフニール IX セルリアン・エンゲージ (July 2 2015, ISBN 978-4-06-381472-9)
Volume 10 - 銃皇無尽のファフニール Ⅹ インビジブル・サクセサー (October 30 2015, ISBN 978-4-06-381499-6)
Volume 11 - 銃皇無尽のファフニール ⅩI プリズマティック・ガーデン (April 1 2016, ISBN 978-4-06-381528-3)
Volume 12 - 銃皇無尽のファフニール XII ダークネス・ディザスター (August 2 2016, ISBN 978-4-06-381550-4)
Volume 13 - 銃皇無尽のファフニール XIII スターダスト・クライ (February 2 2017, ISBN 978-4-06-381582-5)
Volume 14 - 銃皇無尽のファフニール XIV レインボウ・ピース (June 2 2017, ISBN 978-4-06-381607-5)
Volume 15 - 銃皇無尽のファフニール XV アンリミテッド・シャイン (November 2 2017, ISBN 978-4-06-381624-2)
Volume 16 - 銃皇無尽のファフニール EX インフィニティ・ワールド (March 30 2018, ISBN 978-4-06-381582-5)