City Series
Jump to navigation
Jump to search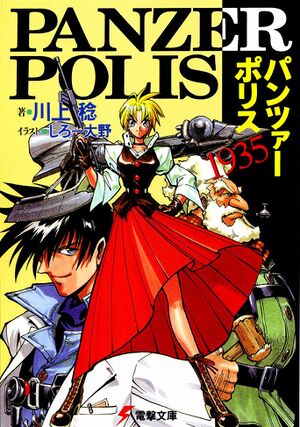 The City Series(都市シリーズ) is a light novel series written by Kawakami Minoru (川上 稔). It had 15 volumes published from 1997-2005 by Dengeki Bunko. It was Kawakami's debut series and it takes place in the final era of Kawakami's light novels, which include Kyoukai Senjou no Horizon and Owari no Chronicle. The first novel was illustrated by Shirou Oono (しろー大野), the second by Nakakita Kouji (中北晃二), and the rest by Satoyasu (さとやす).
Story Synopsis
After the world was recreated countless times, a world that would not be destroyed was created. This marked the beginning of the City era.
From Berlin to Detroit, this series tells the stories of the unique cities that came to be in that world.
Translation
Translators are asked to register which chapters they are working on
Format Standards
Every Chapter (after editing) must conform to the general format guidelines.
Updates
November 14, 2021 - Panzerpolis Berlin 1942 Completed.
March 30, 2021 - Panzerpolis Berlin 1939 Completed.
August 24, 2020 - Panzerpolis Berlin 1937 Completed.
May 16, 2020 - Closed City Paris B Completed.
February 4, 2018 - Closed City Paris A Completed.
December 25, 2016 - Noise City Osaka B Completed.
January 21, 2016 - Noise City Osaka A Completed.
October 17, 2015 - Tune Bust City Hong Kong B Completed.
May 24, 2015 - Tune Bust City Hong Kong A Completed.
December 29, 2014 - Aerial City Completed.
December 7, 2014 - Panzerpolis 1935 Completed.
November 9, 2014 - Teaser page created.
Older updates can be found here.
The City Series by Kawakami Minoru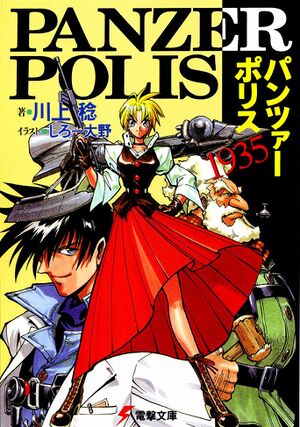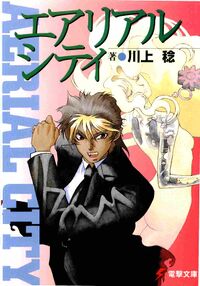 Tune Bust City Hong Kong A (Full Text - ePUB)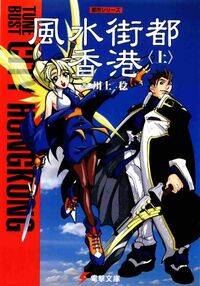 Tune Bust City Hong Kong B (Full Text - ePUB)
Closed City Paris A (Full Text)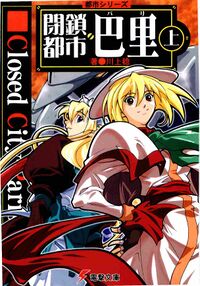 Closed City Paris B (Full Text)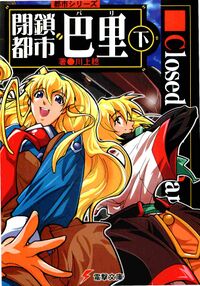 Panzerpolis Berlin 1937 (Full Text)
Panzerpolis Berlin 1939 (Full Text)
Panzerpolis Berlin 1942 (Full Text)
Panzerpolis Berlin 1943 Erste-Ende
Zenon City Tokyo
Layer 2: Power (3/11)

Layer 3

Layer 4

Layer 5

Layer 6

Layer 7

Layer 8

Layer 9

Layer 10

Layer 11

Layer 12

Supplement

Afterword

Chronology
Project Staff
Supervisor:
Project Manager:
Translators
ACTIVE
Series Overview
パンツァーポリス1935 (1997, ISBN 4-07-305573-9)
エアリアルシティ (1997, ISBN 4-07-306621-8)
風水街都 香港 <上> (1998, ISBN 4-07-309016-X)
風水街都 香港 <下> (1998, ISBN 4-07-309223-5)
奏(騒)楽都市OSAKA<上> (1999, ISBN 4-07-310893-X)
奏(騒)楽都市OSAKA<下> (1999, ISBN 4-07-311190-6)
閉鎖都市 巴里 <上> (1999, ISBN 4-8402-1349-6)
閉鎖都市 巴里 <下> (2000, ISBN 4-8402-1389-5)
機甲都市 伯林 パンツァーポリス1937 (2000, ISBN 4-8402-1531-6)
機甲都市 伯林 パンツァーポリス1939 (2000, ISBN 4-8402-1630-4)
機甲都市 伯林 パンツァーポリス1942 (2001, ISBN 4-8402-1735-1)
機甲都市 伯林 パンツァーポリス1943 (2001, ISBN 4-8402-1843-9)
機甲都市 伯林 パンツァーポリス1943 Erste-Ende (2001, ISBN 4-8402-1945-1)
電詞都市DT <上> (2002, ISBN 4-8402-2062-X)
電詞都市DT <下> (2002, ISBN 4-8402-2118-9)