Baka to Tesuto to Syokanju:Volume6.5 Me and My Stupid Brother and a Switch of Classrooms
Jump to navigation
Jump to search
Me and My Stupid Brother and a Switch of Classrooms
[
edit
]
"—That's how it is. I hope to film a promotional movie of Fumitzuki Academy through A class. What do you think, Takahashi-sensei?"
"Yes, principal. I have no reasons to object."
"Well, this really helps me out a lot. It's because of those idiots messing around recently that our Fumitzuki Academy's rating has been falling down the slope…"
"I've kind of realized that."
"Oh yes, I'm thinking of having a few students from A class perform in this. What do you think about it? Who should I choose to perform?"
"In that case…I think it will be more appropriate to choose the valedictorian Kirishima Shouko-san and the vice-valedictorian Kubo Yoshimitsu-san to lead the performance. However, the unfortunate thing is that both of them are not very sociable and don't really talk much."
"Kukuku. It's unexpected of you to say that."
"I'm just stating an objective view. I do know that I am not very affable after all, so I'm more familiar with such a thing."
"Oh my. Are you angry? I'm sorry to you then. Please carry on."
"No…if we're talking about a student who has outstanding grades, is hardworking, and is very lively—I feel that Kinoshita Yuuko would be a fine choice for the lead in this clip."
"Fm fm, so she's the only candidate you choose? Are there no other students you'll choose?"
"We do have other choices, but there will be some accompanying risks."
"Risks?"
"Yes. For example, our class has a student like Kudou Aiko who has outstanding grades too and is very outgoing…"
"Yes."
"But with her as the lead in this, we might have to check on which words have to be censored from being aired to the public, and we may have to consider the use of mosaics after the film."
"…I thought…A class' students were the only normal one…"
"Principal. I was making a joke."
"Your joke isn't funny at all, you know!?"
"Anyway, Kudou-san's attitude towards sex is more open and outgoing. I think she's not a suitable choice to represent the image of a school that promotes studying."
"Is that so…then, let's have Kinoshita Yuuko be the main actor. Can you please pass a message to her?"
"I understand."
"Oh yes, how's this girl's singing?"
"What do you mean?"
"We don't have many people in the choir. I want to let that child and A class sing the school anthem together with the choir, and that she stands at the front."
"I don't really understand, but there shouldn't be any problems if it's her. Her twin brother Kinoshita Hideyoshi is in the drama club, and once performed a musical. I feel that she as the older sister should have some ability."
"She's really a perfectly outstanding student."
"Yeah. She has such outstanding conduct, beauty, excellent grades, and is very sociable. It's impossible to find another model student like her."
☆
"I'm back."
"……Haa…"
"Fm? Ane-ue, what's with you? It's really unlike you to sigh at such a moment."
That acting maniac idiot brother of mine came home after club activities and widened his eyes after seeing me like this.
"What do you mean, Hideyoshi? Is it really strange for me to sigh like this?"
"No, I didn't mean that…"
Even though he says so, he's raising his eyebrows in a stunned manner.
Whenever I see that face, I get the feeling that I'm facing the mirror.
It might be a little weird to say that when I have the exact same appearance, but Hideyoshi really has a very pretty face. Bright wide eyes, clear and speckless skin, a nice oval face, he's definitely a pretty boy who has nice rosy cheeks (?) that every girl will be jealous of—but I think this sounds like something I can be proud of.
But unlike me, who had to spend so much effort trying to slim down and such in order to maintain top shape, this idiot has such a cute face even though he doesn't do anything. it's really unfair! And also, for some reason, he's more popular amongst the guys than me…he's a guy! A guy!!
"…Well, that doesn't really matter now…"
Another sigh came out from her mouth.
"What exactly happened? It's unexpected that you'll toss aside your favorite literature of pretty boys making out with each other and space out. Something definitely happened, right? Also, you're not dressed in your underwear or jersey…"
Hideyoshi tilted his head as he stared at the box of internet purchases lying on the living table. To me, who cares about how the world outside views me, online net shopping is really very convenient. No matter what troublesome things I buy, my interests will not be revealed to everyone in class no matter what I buy online.
"The only interest I really exalt is reading girl-oriented light novels while wearing easy-fitting clothes. You have no reason to tell me off like that."
"It being the only thing is one thing, but it doesn't seem right to call it exalted…"
"What's with that blunt expression of yours?"
Really, why must the world view such an interest so coldly? It's true however that when people ask me what my interest is, I'll say 'reading books' and when I answer,
"I like pure literature, especially the story of "The Sound of the Mountain" by Kawabata Yasunari[1]. This story has words that express reminiscences of the past and love as the central theme that touched my heart…"
And when I answer,
"I like girl-oriented light novels, especially the part in 'When I wait for you under the legendary tree (Vol.3)', where Shinji, whose love was not accepted, attacked Yuuichi with a blunt weapon. It was really a moving scene…"
I think there's a big difference in these two sayings.
"Then, what happened? Is there something troubling you, ane-ue?"
Hideyoshi asked with a nonchalant attitude. Should I say that it's a problem? Or that it's a bother…
"Hideyoshi, you're good at singing, right?"
"Singing? Well, it's not that I can be considered good at it, but it's definitely a lot better than yours, ane-ue."
"Ku…you really dare to say it…!"
It's vexing, but he's right about that, unfortunately.
"Haa…why must it be that you can do what I can't do…"
"Besides that, your studies have been outstanding throughout."
"I want to have the talent to sing instead of having the talent to study now…"
I think my voice isn't bad, but my sense of rhythm is a complete flaw. Even when I go to karaoke with everyone, I'll just be clapping together with everyone.
"What is it? Is it that you have a chance to sing in front of people?"
"That's how it is. Our Takahashi-sensei here told me 'I can only ask you for this, Kinoshita-san.' and hoped that I could perform a promotional movie for the school…"
"Singing in a school promotional video. You mean, singing the school anthem?"
"You're correct…haa…"
Thinking about this makes me very depressed. Even if I start working hard now to learn how to sing, I don't think there'll be much of an improvement.
"If it bothers you so much, couldn't you have refused Miss Takahashi's request?"
"I don't want to. I've always worked so hard to maintain that outstanding student image in front of everyone. How can I just give up because of such a trivial thing? Don't joke around!"
"You're really dedicated in maintaining your appearance there…"
"That's just like a Kinoshita bloodline or something. You perform on the stage, while I perform the role of an honor student in my daily life."
"Muu, if you think of it that way, we may be really alike."
I don't want to admit it, but if we leave aside our gender and personalities, us siblings' natures might be very similar. Our appearances, and even our inner mindsets may be mixed up…
"…(stares)."
"Wha, what is it, ane-ue? Why are you staring at my face? Is there something on it?"
Really, alike.
"…You're, really good at imitating others, right?"
"If possible, I hope you'll call it acting."
"That kind of small thing doesn't matter…Hideyoshi, can you act as me?"
"That sort of level is very easy. I have a clear grasp on your characteristics."
"That's right. We've been together since we were born."
Besides, he did some things during the summoning tests before.
"If we just swap around for a while during filming, I suppose you'll…"
"Ane-ue, are you thinking of letting me take over you…?"
Hideyoshi gave a look of disgust as he backed away.
"That's right. As long as you wear my clothes, fill up some things under the chest and don't cause any mishaps, nothing will be exposed, right?"
"Stuff things under the chest? What are you saying, ane-ue? That level of chest size doesn't need that kind of thing—A, ANE-UE! WAI…! MY JOINTS THERE MUST NOT BE TWISTED IN THAT DIRECTION…!"
"Hideyoshi, I'm really, troubled here, you know? Won't you listen to me?"
"I'M FEELING TROUBLED HERE TOO!?"
"So, we're even then? Shouldn't siblings help each other?"
"No, that kind of reason is too wrong no matter what—OWWWW! I, I UNDERSTAND! I'LL BE VERY GRATEFUL TO HELP OUT!"
"I see. That's great. I'll endure for now then, and I won't snap your elbow."
Until this switch around is over, that is.
"Uu…seriously, it's bothersome to have such a violent older sister."
"What? That's because you just said something unnecessary."
"Muu…I'd just stated the fact…speaking of which, when are we going to begin the switch?"
"We'll meet up after school tomorrow and change clothes at the sports equipment room…as for the padding, since you say it's alright, there's no need to do so."
"After school tomorrow? My class will have a remedial lesson, I'd say."
"Remedial? Won't it be bad to skip it?"
"Hm. I'd be climbing a step closer to being retained if I'd skip it."
"How bad are your grades exactly…"
"This is the only thing I can't argue against…"
"Well, it can't be helped if that is the case. I'll act your part there."
"Ane-ue would?"
"Yes."
"No, that's…"
"What? Are you saying that I can't replace you?"
What can this guy do that I can't do other than singing? I'm not that stupid. I do know that guy's traits just like how it is the other way around.
"No, I'm not saying that you can't replace me, ane-ue…but, please don't interact too much with the students in my class. Once they know that you're a girl…"
"If they know?"
"They'll definitely say that I'm a real girl the next day…"
"…They won't guess that you swapped places with me, but will think that you're a girl, huh…as expected of F class."
"So, I'd hope that you'll be careful when interacting with them."
"I get it. Don't expose too much this time. I'll reward you well if we can pull this off successfully."
"Leave it to me."
After that, I checked that Hideyoshi's singing of the school anthem had no problems, and put down the box of internet purchases in a relieved manner. In the last volume, Yuuichi had a weapon ready, got beaten back, and managed to drug Shinji. I'm really looking forward to how the events will develop.
☆
The next day, after school, I checked that there was no one else around, and entered the sports equipment room and swapped clothes with Hideyoshi with the fastest speed possible.
"Really, you're really just like me."
"We're twins anyway. It's not weird for us to be alike."
"We're twins, huh. I feel that there's no need for us to be so alike."
Even so, it's because of our similar appearances, or we wouldn't be able to pull this off…but I have a bad feeling about this for some reason.
"I'd be going then. I'll leave the remedial to you, ane-ue."
Hideyoshi put on the tie, and then reached his hand out for the door handle of the sports equipment room.
"Ah, hold on, Hideyoshi. Take this."
I called out to Hideyoshi and handed something to him.
"Hm? What's this?"
Hideyoshi looked troubled as I handed him a small device.
"A listening bug."
"Ane-ue…where on earth did you get that from…?"
"One of your classmates lent it to me. I tried asking him, and he happily gave it to me."
But I used your sleeping photos as exchange.
"So it's Muttsurini. Seriously, that guy…"
"Alright, just put that on as you move. I'll track your movements from it."
"Even if you don't check on me, I'd be able to act as you properly, ane-ue…"
"Your 'properly' here isn't reliable at all."
"Well, so be it. it'll be good if this can make you relax, ane-ue."
Hideyoshi put the bug behind him and left the sports equipment room while dressed in the girls uniform.
"Then, I should head over to that filthy F classroom."
I actually wanted to remain close to him in order to observe him, but he already agreed to help me perform on film, and it's cruel of me if I swap over with that guy and skip the remedial. I should do my part well and head over to F classroom.
God, I beg of you, please don't let that guy do anything stupid…
☆
"NOT GOOD! SUGAWA CLIMBED THROUGH THE WINDOW AND ESCAPED TO THE NEXT CLASSROOM!"
"THAT SWINE BASTARD…! SO THE RUMORS OF HIM BREAKING THE IRONBLOOD PACT OF THE FFF BY ALMOST EXCHANGING NUMBERS WITH D-CLASS' TAMANO-SAN WAS TRUE…!? LISTEN UP! THAT GUY'S NO LONGER OUR LEADER. HE'S A HERETIC! FIND HIM AND FINISH HIM OFF"
"""ROGER THAT! PLEASE GIVE INSTRUCTIONS"""
"SQUADS A-E, ONCE YOU FIND HIM, BRING HIM TO THE INQUISITION! ALSO, DON'T FORGET TO DELETE THE RECORDED NUMBERS! THERE'S THE CHANCE THAT THEY MAY HAVE EXCHANGED NUMBERS! SQUADS F-G, USE ANY MEANS YOU CAN THINK OF TO SPREAD SLANDER ABOUT HIM! BE ESPECIALLY VICIOUS TO D CLASS! SQUAD H, GO FIND FUNAKOSHI-SENSEI (single 46 year old woman)! WE MUST DEFINITELY TEACH THAT TRAITOR WHAT THE GRAVEYARD OF A HUMAN LIFE IS!!!"
"""ROGER THAT!!!"""

I could hear angry roars the moment I arrived in front of the classroom.
…What in the world is this class doing…
I try to resist the urge to turn right as I open the door.
And then, what I see inside are masked guys wielding leather whips and candles, running about wildly.
"Really, what are you doing!?"
Who are these guys? Why isn't anyone preparing for the lessons before the remedial? Before I even talk about lessons, someone please explain what's with these get-up? Are they some religious militant group!?
"Ah, welcome back, Hideyoshi."
A guy who's been running around wildly takes off his hood and approaches me. It's Yoshii Akihisa-kun, and he's a famous person in our year, no the school. I think it's because of what he does all the time that he's called an idiot…he has quite the decent appearance, so this is a pity.
"Hm? Arre? What is it?"
That Yoshii-kun's staring at my face.
"Wha, what's— it about, Akihisa?"
What is it. I barely managed to swallow my words that were about to be released. This is dangerous. I'm Hideyoshi now. I better take note of my tone.
"You do seem different from usual…"
"Yo, you're thinking too much! I'm always like this."
Even our relatives close to us can't even tell us apart, and yet he managed to do so in such a short time…! This guy who's always being called an idiot is way too sharp here!
"Really…? But, normally, if I talk like this…well, I feel that you're more feminine and cute normally."
What should I do? I really have the urge to immediately snap this idiot's carotid artery.
"Instead of that, how's the remedial? I see that the gang's not that motivated."
"Ah, yeah. If it's the remedial, Ironman did tell us. He told us to finish up the printed worksheets first, and then we'll continue with the lessons."
"I see. So that's why everyone's moving around so freely."
"It's just like self-study period before Ironman comes back."
Looks like Nishimura-sensei too went to prepare for the introduction movie. If not for that, I don't think that teacher will take his eyes away from this class even if it's for a short time.
"Leaving that aside, it's not just a feeling. I think you do sound different from usual, Hideyoshi. Do you have a cold—"

"Report! We've obtained new information. Squad F has interacted with D class' Tamano-san. She says that she has no interest in Sugawa and says that "I want to know more about Aki-chan instead'! I repeat! D class' Tamano Miki has interest in Yoshii Akihisa! D class' Tamano Miki has interest in Yoshii Akihisa!"

"Farewell!"
On hearing the report, Yoshii-kun immediately took off his hood and dashed off like an escaping rabbit.

"DON'T LET HIM GET AWAY! LET THE BACKUP FORCES FORM THE ASSAULT SQUADS! WE CAN'T LET THAT GUY RAMPAGE FURTHER!!"
"BUT WAIT! I THINK TAMANO SAID AKI-CHAN THERE! YOSHII'S REALLY DISGUSTING, BUT AKI-CHAN'S JUST MY TYPE!"
"ME TOO!"

Really…this class is full of idiots…
But this is just what I want. Luckily, it seems that they're having self-study time, so I can check on Hideyoshi's situation properly. Let me think. This seems like it's similar to a recorder—done.
I put on the earphone of the device I borrowed from Tsuchiya-kun at noon break and switched it on. A shrill noise rang for a while, and then, the voice became clear.

"—thank you, Kinoshita-san."
"Eh? Did I do something you have to thank me for, Kubo-kun?"

Ah, I hear it. it's Hideyoshi's voice, right? It does sound different from his usual voice, so this is the voice other people are hearing from me. The sound quality isn't very good, and it's hard to tell who's talking.

"Yes. It's thanks to you that I managed to summon courage. I managed to gain lots of confidence the moment I knew I have a comrade amongst my classmates."
"Comrade?"

From what I can guess from the conversation, the one talking should be Kubo-kun, but what is he talking about? The filming doesn't seem like it's started, so are they randomly chatting away..but, Kubo-kun and a comrade? What are they talking about…?

"But speaking of which, I never thought that you're a homosexual. It really surprised me."

WHAT IN THE WORLD DID THAT IDIOT JUST SAY—!?

"If possible, can you tell me the name of the person you like? If it's possible, I'll definitely help you as much as I can."
"Erm…about that, the one I like—"

I CAN'T LET HIM TALK FURTHER! I MUST MAKE HIM SHUT UP EVEN IF I HAVE TO PUNCH HIM!
I got out from F classroom and sprinted all the way down the corridor to A classroom, pulling aside the door.
BAM!! A loud sound echoed throughout the classroom.
"Arra, Hideyoshi. What's the matter?"
Hideyoshi, who's chatting with Kubo-kun, turns towards me while pretending to be me.
I too pretend to be Hideyoshi as I say.
"Ane-ue. Can~I borrow a little of your time? I don't want others to hear about what we're talking about, so how about we head there?"
"? I don't really understand, but sure. Please excuse me for a while, Kubo-kun."
Hideyoshi didn't notice my killing intent at all as he follows me to the stairs platform where no one is at. Right, over here…I'll kill him.
"…What did you say to Kubo-kun…?"
I grabbed onto the dazed looking Hideyoshi by the arms and wrists as I asked while smiling serenely.
"Fm? I'm just chatting with him, and then, I talked about your interests in the other gender."
"Hm…and then?"
"From your thinking process, I tried to tell him that 'you don't have any interests in guys in reality', but it seems that I made a mistake in my choice of words, ane-ue. It seems that Kubo misinterpreted it as 'no interests in the other gender' and mistook you for a homosexual—AH, ANE-UE! NO…! DON'T TURN THE JOINT THERE…!"
"You idiot! When did I say that I have no interests in the other gender!? I only said that I like girl-oriented light novels, so of course I have interests in guys in reality, get it!? Don't say such things that'll cause misunderstandings!"
"I, I understand! I will not make a mistake next time!"
"Really. It's all up, to you…!"
Because of the filming, I can't let Hideyoshi get hurt yet. I'll settle this afterwards, but first, we'll have to focus on what's before this.
I let go of Hideyoshi's arms and wrists as he started crying out in pain, and he rubbed his arms while heading back to the classroom. I should head back to F class too.
☆
"…Yuuko."
"Ah, prez. What is it?"

I returned back to the classroom, and put on the earphone. This time, I hear another voice. This manner of speech is most likely A class' rep Kirishima Shouko-san.
Ahh…not good…if they don't start filming soon, the swap may end up exposed…

"…Over there."
"There? What's there?"
"…The skirt's rolled up."

THAT IDIOT EXPOSED HIMSELF THERE…! REGARDLESS OF WHETHER HIS ACTING IS BAD OR NOT, THAT'S TOO DEFENSELESS OF HIM! HE DOESN'T CARE ABOUT HOW CAREFUL WE ARE WHEN WE WEAR OUR SKIRTS!
Hideyoshi's tone doesn't seem to imply that he cares about my feelings when I'm being all terrified here as he doesn't seem bothered by this skirt-flipping like thing.

"Thanks for the concern, prez. But I'm fine"
"…Fine?"
"It's fine if they're not seen."
"…But if the skirt's flipped."
"No. it's fine. That's because."
"…Because?"
"Because—I made sure to wear my underwear properly today."

DOK DOK DOK DOK DOK

"WHAT IN THE WORLD DID YOU JUST SAY!? IT SOUNDS LIKE I DON'T USUALLY WEAR UNDERWEAR!!"
"What I'd meant was that it's fine because I'm wearing gym shorts under my skirt."
"I DON'T GET THAT FEELING AT ALL!"
"But gym shorts are part of underwear."
"SHUT UP! ANYWAY, DON'T SAY SUCH UNEXPECTED THINGS AGAIN, REMEMBER THAT! ALSO, WATCH THE SKIRT!"
The good thing in this unfortunate incident is that it seems only prez heard about it. if not, my rating will be sorely dented.
"Muu…but ane-ue, your skirt is too short and loose around the waist. It's really hard to move in this…"
"Are you saying that my figure is worse than yours?"
This idiot…once his purpose is done, I'll definitely deal with him severely…
"Anyway, be careful with what you do! It'll be troublesome if you end up getting harassed by some weird guy because you're too alluring!"
"Understood. I'll take note."
"Do it properly."
I released Hideyoshi and let him return to A class.
That idiot might cause some trouble when I'm not around to notice. I head towards F classroom as I listen to the earphone. At this point, it can't be helped even if people give me weird looks.

"Ki, Kinoshita-san!"
"? What is it? You're—"
"I'm Yokomizo Kouji from 2-F. Actually, erm, well…"

F class' Yokomizo Kouji-kun? Who's that? I feel that I never talked to this person before…and he does sound rather panicky. Don't tell me…

"A, actually, I like you a lot, Kinoshita-san! Please go out with me!"

A confession!? But, of all moments, he chose to do so when Hideyoshi's swapped with me. This guy really doesn't know how to watch the timing…or is it because Hideyoshi's swapped with me that he finds me charming, and so decided to confess to him? I guess not, right…?
Well, leaving that aside, I'm happy to receive his feelings, but I don't intend to go out with anyone at this point, and I'm not too familiar with him. I'm sorry, but I'll have to reject him. It'll be best if Hideyoshi can reject him without hurting him…
And as I think this way, Hideyoshi seems to understand what I feel as he says the reason why I'm rejecting him formally. Fm fm. As expected of us being twins. He completely understands what I'm thinking.

"Well…I'm happy to receive your feelings, but…"
"Tha, that's…!"
"I'm sorry."

The image of Hideyoshi lowering his head was passed to me through the earphone.
That guy really can do it. Beautiful rejection…but I just find it inconceivable to hear his rejection that sounds like he's used to it.

"Then, please tell me the kind of person you like, Kinoshita-san! I'll try and become the kind of guy you like and make you—"

Yokomizo-kun continued to bug around.
It's annoying, but I do like it that I'm being liked like this. Even so, the answer just now won't change.

"Even so…I'm sorry."
"Wh, why…?"
"Because, I'm—only interested in 12-year-old pretty boys…"
DOK DOK DOK DOK DOK

"I'LL KILL YOU."
"An, ane-ue? Why are you so agitated all of a sudden? Calm down first."
"How can I calm down!?"
Me being a homosexual might be thought of as a joke here, and here I'm being treated as a no-panties liberator under the skirt!? What kind of an incorrigible woman have I become!? Isn't this worse than being labelled as someone who's called out for having no sense of rhythm!?
"I'd feel that I've worked hard to understand your interests, right, ane-ue?"
"Uu…well, about that, I can't say it's completely wrong…but those are just what I like in fiction. I do have other interests in reality."
"Muu…this is really complicated…"
"Basically, my interests in 2-D and 3-D are completely different! Besides, didn't I say not to mention those so openly!? If you want to act as me, be more thorough!"
"Mu…now that you mention it, it's just like what you say…sorry, ane-ue. I accidentally prioritized your appearance at home and replicated that."
"…So it seems that I give that kind of feeling to you at home…"
Though I do think that I'm more refined…
"Speaking of which, only that person heard your rejection line, right?"
"The line about pretty boys under 12?"
"Yes. It'll be troublesome if anyone else hears it."
I guess it's fine, but…if anyone else hears it, I'll just have to make that person disappear, right…?
"I haven't witnessed any witnesses, but do not worry about the acting, ane-ue. I'll perfectly replicate your social appearance from now on."
"I feel that there're a lot of things that can't be recovered…"
Better not to say anything else. In that case, I'll just have to hang on and let this guy keep acting until the end. I have nothing to lose anyway…
☆
I got myself completely tired dealing with Hideyoshi as I returned back to F classroom, and for some reason, Yoshii-kun came up to me.
"Arre? Where did you go, Hideyoshi?"
"Ah, Yo—then, Akihisa. I just went to the toilet. What about you? There's no need to run, is there?"
"Yeah. As I was running, I heard that Yokomizo-kun confessed to Kinoshita Yuuko-san, so everyone's pursuing him now."
I'm not very familiar with you, but to you, the one called Yokomizo-kun, I'm sorry. You're likely a victim who suffered the most other than me in this incident…
"Really, Yokomizo-kun won't heed his lesson. He got punished last week for trying to ask Hideyoshi out for a date, and he's now asking the older sister because he failed."
I'll take that back. To the guy called Yokomizo-kun, if I meet you next time, I'll definitely snap your bones in the opposite direction.
"Ah, that's right, Hideyoshi. About your sister…"
"Wha, what about my sister?"
"? What are you panicking about?"
"I, I'd panic from time to time too."

"Well, never mind…speaking of your sister, Hideyoshi, she's going to perform in the school promotional movie."
Ah, what? So it's about that…I thought my identity got revealed there. It really shocked me.
"Since it's rare for us to have self-study, how about we check it out?"
"Hm? Tha, that's true. I'm a little concerned here. It might not be a bad idea to check it out."
If we continue to chat in this classroom like this, there's a high chance that Yoshii-kun will see that we switched identities. Also, I'm concerned about Hideyoshi's situation too, so it might be good to check things out.
We leave the classroom which is buzzing with angry roars, and Yoshii-kun and I head towards A classroom.
"However, your sister is really amazing, Hideyoshi."
"? How?"
"Well, she's cute, sports and studies can't stump her, and she's going to sing in front of a camera today, you know? She's amazing for being able to do anything."
"I, is that so?"
Yoshii-kun's innocent eyes glanced behind, leaving me speechless. For some reason, I feel a sense of guilt for tricking him. To be honest, I have no sense of rhythm, and I can't sing in front of the camera at all.
Even if I respond to his expectations, I have to put all my hopes on Hideyoshi succeeding no matter whether it's right or not. My pride won't allow me to show that I have a bad sense of rhythm. Since you created so many lies about it, it's about time you make this a success, or else it'll be a shame to me…!
"? What is it, Hideyoshi? It's rare to see you so horrified. You look like your sister there, you know?"
"Ah, it, it's nothing. Nothing at all. Don't mind."
Why is it that I'm the one giving the terrified expression here? I want to grab Yoshii-kun's joints and hear his explanation, but I continue to keep that smiling face as I suppress that urge. It'll all be a waste if things collapse here.
I carry the fake smile and walk a few steps, only to hear a certain melody.
"Ah, this is the school anthem right? Looks like they're starting from the combined choir."
"Un, looks like it."
The grand piano in A classroom leads the rhythm, and the combined singing voices of around 20 people can be heard. There's no alto or tenor in this, just a simple melody of the main theme. However, the combined singing here had a refreshing feeling that reminds me of the clear summer sky and also the presence of the gathering rainy clouds floating in that sky—the wonderful feeling.
"Hideyoshi, your sister is leading the singing in the middle."
Approaching closer, I see that Hideyoshi, who's dressed up as me, is standing in the most obvious focal point, the center, singing.
I do find it vexing, but I must say that my brother here has a decent appearance. I'm not saying that he's pretty, but whether it's Hideyoshi, or anyone else, when people focus on what they want to do, they'll show off an inexplicable charm. Right now, Hideyoshi's giving off that charm, looking really attractive. I'm really envious of him.
"As expected, Hideyoshi's sister is pretty."
"Is, is that so?"
I felt a little redeemed by Yoshii-kun's words. If he's saying 'as expected', it means that he more or less feels that I have some charm, right?
"But it's a pity…"
"Eh? What?"
"Just now, when I was running for my life, I heard—"
A really ominous premonition burnt within me.
"—That Hideyoshi's sister normally doesn't wear underwear, and is interested in only girls and young boys."
"FORGET ABOUT IIITTTTTTT—!!"
"UWAH! What is it, Hideyoshi!? What's wrong!? Why are you suddenly using wrestling moves on me!?"
"Who cares! Forget about everything you heard! I'll use this pain to erase all your memories!"
"Hi, Hideyoshi! I don't know why, but your chest! There's a faint soft feeling touching my arm, UWAAHH!?"
"WHAT DO YOU MEAN BY 'FAINT'! I DO HAVE SOME MORE OR LESS HERE!"
"What is it, Hideyoshi!? What did I do wrong here for you to suddenly use violence ARGGGGGHHHH!!!?"
"ANYWAY, FORGET ABOUT THIS—!!"
"WHAT!? WHY AM I BEING TREATED LIKE THIS—!?"
☆
"…Ane-ue."
"…What is it, Hideyoshi?"
"Recently, those guys in class seem to have a rumor that there's growth of my chest…"
"What a coincidence. In fact, my classmates seem to have a rumor going on between them that 'Kinoshita Yuuko normally doesn't wear underwear and likes girls and young boys'…"
""…""
"HOW ARE YOU GOING TO COMPENSATE ME, ANE-UE!? THINGS ENDING UP LIKE THAT, I CAN'T BATHE WITH AKIHISA AND THE REST, AND I CAN'T EVEN USE THE GYM CHANGING ROOM!?"
"IT'S FINE SINCE YOUR PREDICAMENT HASN'T CHANGED AT ALL, OKAY!? I WENT FROM HONOR STUDENT TO A BLATANT THREE-STRIKE PERVERT, YOU KNOW!? YOU SHOULD BE RESPONSIBLE FOR THIS!"
"IT'S BECAUSE YOU MENTIONED THAT WE SWITCH AROUND! EVEN SHIMADA'S BEEN ACTING WEIRD AND WAS STARING AT MY CHEST LIKE A GRUDGING AVENGER!"
"SERVES YOU RIGHT! IT'S BECAUSE YOU DID SOME WEIRD ACTING!"
"WRONG, IT'S YOUR FAULT, ANE-UE!"
"NO, IT'S YOURS!"
""……""
"Well, we're powerless to do anything now, so let's just leave it alone…"
"Yeah…we can't do anything even if we're concerned about it…"
""There'll soon be a topic even more amazing, and these events will soon be forgotten (anyway)""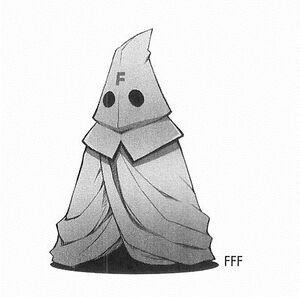 ↑

Yasunari Kawabata. Renowned Japanese Author.