Baka to Tesuto to Syokanju:Volume7 The Final Question
Jump to navigation
Jump to search
The Final Question
[
edit
]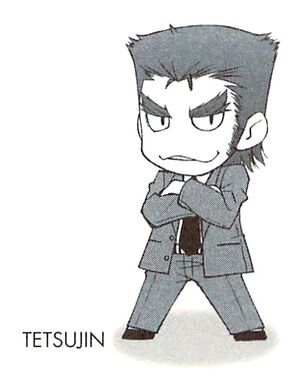 Remember these baseball rules!
"Takahashi-sensei, I brought the research materials you wanted."
"Thank you, Himeji-san."
"No need for that. Anyway, I'll put the research materials here."

"The Dai-Nippon High School will catch up with just one point. The batter this time is Yamane, and his batting average up till now is—"

"Eh? Is that the broadcast of High School baseball?"
"Yup. I don't really understand baseball well, so I thought of using the audio broadcast to increase my knowledge of baseball."
"Increase knowledge of baseball? Takahashi-sensei, you're really serious."
"I have to learn more about things I don't know."
"I guess so. I have to work harder…"
"Let's work hard together then."
"Ah, speaking of what I don't know, there's something I don't know if it's related to baseball…"
"What is it?"
"Sensei, do you know what the meaning of 'squeeze' is? Before I came here, Akihisa-kun and Sakamoto-kun were discussing about this, so I'm somewhat puzzled. Even though I could check it…"
"No, it's better to check things through before you forget. It's important to have this attitude when learning."
"Thank you for reminding me."
"Well, as for squeeze…"
(Squeeze: The runner at third base works together with the batter. The batter will bunt to let the runner run back home to allow him to score.)
"I'm not really sure…but from the sound of it—it should be similar to a 'school swimsuit'."
"Ah, I see. So that's how it is. Thank you sensei."

"Dai-Nippon High decided to hit a squeeze at this moment, and that hit was beautiful."
"That's right, number 7, Yamane Kensaburo-kun just hit a beautiful bunt to score."

""…""
"Sensei, do people have to wear swimsuits when play high school baseball?"
"Maybe that's a custom when play in some hotter areas."

"—Will the class representative of the overall winner, class 3-D please stand up?"
"Yes."

As the summoning tournament ended, the sports meet was ended with a class relay race. After that, it was the closing ceremony. We lined up at the sports hall in line and watch the winners go up the stage one by one.
On a side note, our class managed to get 4th in level, and 13th overall. We were performing really well up till then, but we didn't get any points for the borrowing race. We can only perform well in this beside exams, so to us class F, this isn't something we're happy about.

"Students-vs-teachers summoned beast baseball exchange game. The winning team is, class 2-F."

(Now we can get back out precious!)
(The principal promised it herself! We'll get them back!)
Though our overall ranking was bad, everyone whispered happily. The Ero-bo—no, the let me repeat that, the important reference books will be returned to us! How can we not be happy?
"—And that'll be the end of Fumitzuki Gakuen's sports meet."

The winners of each event said a few words, and the principal ended her speech. Now, we managed to finish this sports meet. While the other classes are preparing to go home, our class immediately gathered around Ironman.
"Alright, now we can get our treasures back!"
"MY DVD! MY PHOTO ALBUMS! MY PHOTO!"
"MY BIBLE (ERO-BOOK)! MY TREASURES (ERO-BOOK)! MY REFERENCE BOOKS (ERO-BOOK)!"
Ironman could only sigh as we continued to create a ruckus.
"…Well, a deal's a deal. I'll return those confiscated items to you."
"""YAY~ BANZAI~!!!"""
"Alright, write down your confiscated items and your name here. I'll sort them out in one or two days and return them back to you."
"""YES~ !!!"""
Our class would only answer obediently at this moment. Ironman passed a white piece of paper to us for us to write down our names and the confiscated items. I guess Yuuji will write a certain wedding item that doesn't match his gruff appearance at all and return it to Kirishima-san.

"Ero book ero book ero book …!"
"Photo album photo album photo album …!"
"Pillow pillow pillow…!"

The muttering of desires can be heard.
I don't really mind, but after seeing this group of classmate writing things like 'let the erotic onee-san *beep* you and then *beep**beep**beep* you ☆', I had to wonder, how does the world view us?
As we basked in the happy atmosphere, we started writing our names and our confiscated items on the paper. Ironman looked wry as he kept the whole pile of papers in a plastic bag and tucks it underneath his armpit.
"Alright. Those with the confiscated items on the paper, I'll send them over in the next few days through 'mail'."
Ironman's words made us unable to react for a while.
Eh…? Ma…il…
"The recipient will be your parents or guardians. Everyone, wait till that package arrives."
Mail? Guardian? Is, isn't that…
"""HAAAAAAA!!!?"""
Would that mean that he'll send my Ero-Books to my sister? WHA, WHAT ARE YOU DOING? THIS DEVIL! DEMON! IRONMAN!!
"You guys did well, and the overseas guests were satisfied. Even the principal was happy that she agreed to return them back to you."
THAT'S NOT GOOD AT ALL! IF SHE WERE IN A GOOD MOOD, SHE WOULD SEND IT OVER TO US, RIGHT!?
"Also, the principal had a few words for you. 'The school will return the confiscated items to you, but whether those things are suitable for you, I'll let the guardians deal with that'."
"""THAT, THAT DAMNED OLD GRANNY—!!"""
DAMN IT, IF THAT'S THE CASE, SHE MIGHT AS WELL NOT RETURN THEM TO US! IF THOSE THINGS ARE GOING TO BE DISCOVERED, I'LL GET A TANTRUM THROWN AT ME, AND MY THINGS WILL BE THROWN AWAY MERCILESSLY! THAT'S DOUBLE PUNISHMENT!!"
"Hau…that's really bad… In this case, mommy will see my hug pillow…"
"Me too. What should I do…if I tell that it wasn't a pillow but a little sandbag, maybe I can make it slip by…"
"San (third)…? I see…Minami-chan, it's your third time too…. Actually, if I get discovered now it'll be my the third time as well…"
"Hold on, Mizuki. Don't drag me into your world!"
Himeji-san and Minami look really dejected. It seems that their confiscated things are something they don't want to show to their parents. Some kind of hug pillows, were it?
"Okay, end of Homeroom. Hurry up and go back, and don't go somewhere else to play."
"""Ah."""
Because we could take back this decision, Ironman already turned to walk to the school building.
Uu…it's over…since that happened…
"EVERYONE! AT THIS POINT, WE CAN ONLY RAID THE STAFF ROOM!!"
"WELL SAID, YOSHII! I WAS THINKING ABOUT THAT!"
"ME TOO! SEEMS LIKE WE THINK ALIKE!"
For our glorious tomorrow, we started planning our action.
☆
"—That's how it is. Sakamoto-kun seemed to be mistaken."
"…Mn, thank you for telling me that, Mizuki."
"No need to thank me. I didn't do anything."
"…No, you really helped me out. Because Yuuji, he wouldn't listen to my explanation no matter what."
"That's true. Sakamoto-kun really won't understand or find any excuses."
"…Yuuji's really useless at that."
"But he really thinks fast at other things. That's so weird."
"…Mn."
"…But Shouko-chan. Sakamoto-kun would apologize to you even if he won't explain to you. At that moment—"
"…Mn. I'll thank Yuu—"
"No, I'm not talking about that. Shouko-chan, you must pretend that nothing happened."
"…Hm? Why?"
"Listen. Shouko-chan, you must pretend that nothing happened at that time—"
"…Mn."
"Then, as proof of your apology, kiss him!"
"Eh!"

"? Shouko-chan, what's wrong?"
"…I'm alright."
"…I'm alright."
"I see."
"…Well, you feel like a strategist…"
"That's not true. It's normal to think this way."
"…Then, Mizuki will find a chance to do that to Yoshii?"
"…"
"…Mizuki?"
"No, we, well…I just naturally proposed that idea from a third person's view, but my mind will go blank once it happens on me, and I can't say anything…"
"…That's really like Mizuki."
"I, I don't really mind. It's really a rare chance right now. Shouko-chan, you must do your best!"
"…Mn. I'll do my best."
"Shouko-chan…are you nervous?"
"…A little."